Certified Management Accountant
Who is a Certified Management Accountant?
A person who can solve problems, think creatively and persuade others will have a promising career in management accounting ~ Anonymous
Are you searching for what is CMA? CMA: Certified Management Accountant, a career as Certified Management Accountant may sound similar to chartered accountant. Candidates can pursue certified management accountant course or CMA course with specialization in financial planning, analysis, control, decision support, and professional ethics. Certified management accountants work inside organisations of all sizes, industries, and types, including manufacturing and services, public and private enterprises, not-for-profit organizations, academic institutions, Government entities and multinational corporations worldwide. Pursuing a course in financial management can go a long way in establishing a successful career path as certified management accountant.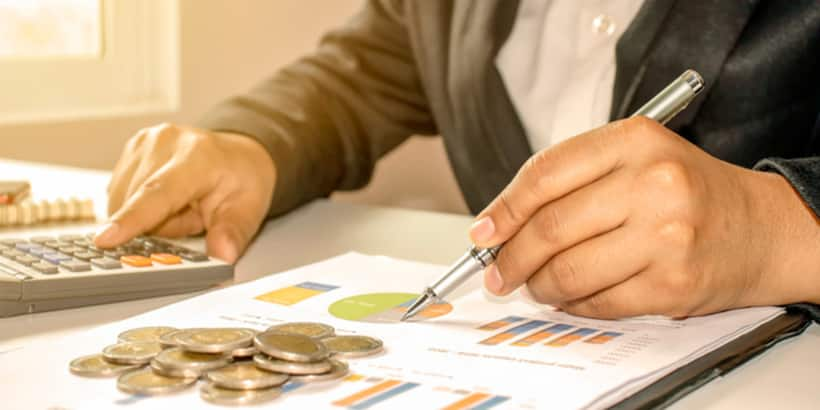 Certified Management Accountant in a Nutshell
A career as a certified management accountant requires expertise in financial accounting and strategic management. The management accounting certification is issued by the Institute of Management Accountant and candidates are required to successfully clear the two-stage exam along with other requirements. Institute of Management Accountant is an USA based academic organisation. It has its branches in other countries as well as including India. After taking the certification, CMA have an extensive range of career options. The certification is made on the basis of financial accounting proficiency by adding management skills that helps in making strategic business decisions and plans according to the financial data provided. If you have more questions about career as certified management accountant or how to become CMA then you may read the article to clear your doubts about the career.
Quick Facts for Certified Management Accountant
Industry

Finance

Average Salary in India

₹34000

Suitable for

Male, Female

A career as Certified Management Accountant is gender-neutral. Whether a person is male, female or belongs to any other gender, he or she can opt for this career. A career as certified management accountant is not dominated by a specific gender.

Any special needs

Yes

A career as Certified Management Accountant suits candidates with physical disability can also choose to become certified management accountant as most of the work is desk-based and they are required to process data and accounts from their respective desktops itself. Hence, the profession is also suitable for physically disabled people.
What is the role of Certified Management Accountant?
A career as certified management accountant comes with the responsibility of tracking company's income and expenses. Certified management accountants work for private businesses, public companies, and government agencies. A certified management accountant daily job routine include recording and crunching numbers, selecting and managing company investments, risk management, budgeting, planning, strategising and decision making. They also prepare data for use within the company.
Also read: Career as Risk Management Analyst
Cost management
CMA is responsible for managing the complete process of planning and controlling the budget of a business. They help a business to predict impending expenditures to help reduce the chance of going over budget. They calculate the expected cost while the project is still in the planning period. These expenses are recorded and monitored a\under the supervision of a CMA and to make sure that the expenses stay in line with the cost management plan. They also implement a cost management structure followed by proper research and analysis for projects to ensure that the business keeps their overall budget under control.
Performance management
As a CMA, they are responsible to analyse the performance market of the financial sector of the firm and improve performance within the workforce. Their main roles and responsibilities include to determine the organization's structure, assign responsibilities, set up a system of performance measures and targets, review performance and act accordingly.
Profitability analysis
CMA performs the profitability analysis by studying specific ratios depending on the goal of the analysis. They construct profitability ratios by dividing a profit or equivalent value to revenues, assets, expenses, or equity. To perform probability analysis, CMA is required to have a knowledge of profit margin, return of assets, return on capital employed, and return on equity.
Investment decisions
CMA is responsible to make important investment decisions with respect to the amount of funds to be deployed in the investment opportunities. They are obliged to select an asset or an investment proposal that yields returns over a long time. They are required to analyze the proposal's uncertainty and risk involved in it. They also set the minimum rate of return against which the performance of the long term project can be evaluated.
Internal controls
As a CMA, they are required to implement some mechanisms, rules, and procedures to ensure the integrity of financial and accounting information, promote accountability and prevent fraud. They are responsible to manage laws and regulations in compliance to their workplace, prevent employees from stealing assets or committing frauds, they also help improve operational efficiency by improving the accuracy and timelines of financial reporting.
Financial reporting
They are responsible for preparing the financial results of the organization that are released to stakeholders and the public. While performing financial reporting, they prepare various documents and postings which encompasses financial statements, income statements, balance sheets, statement of cash flows, prospectus, and annual reports. CMA also accompanies footnote disclosures which include more detail on certain topics as prescribed by the certain accounting framework.
Planning and budgeting
Some of the basic roles and responsibilities of a CMA in planning and budgeting includes planning annual operations, coordinating the work of different parts of the business, communicating the plans to all relevant managers, motivating managers to achieve the organization's goals, controlling activities, and evaluating the performance of managers.
Types of a Certified Management Accountant
There are several sub-disciplines of a career as certified management accountant. One can opt such careers as an alternative choice to career as certified management accountant. We have mentioned below major sub-disciplines of a career as certified management accountant.
Management Accountant: A management accountant is one of the major sub-disciplines of a career as a Certified Management Accountant. Candidates opting for this career must possess ability to plan and strategize, but specifically, accountants are expected to budget, plan and strategize so that company's top managers and executives can make risk-assessed decisions about their financial future. While one must be prolific when it comes to accounting, one must also showcase the skill that allows one to communicate this data in a way that is easy to understand for non-experts. Excellent communication skills are a must for the profile of a management accountant. One can find management accountants in private or public businesses, or within government agencies.
Financial Advisor: The role of a financial advisor requires one to pay careful attention to detail so the analyst can analyse the financial condition of a potential investment to make sure it is worthwhile. Some other roles and responsibilities for a financial advisor include advising businesses on how to issue corporate bonds or split stock, as well as perform financial research and analysis to provide information on the business's profitability, stability, liquidity, and solvency. As a financial advisor, one can work anywhere from a bank or an insurance company to a startup or global enterprise.
Chartered Accountant: A chartered accountant is considered one of the most reputed job roles in the sub-disciplines of a career as Certified Management Accountant. A chartered accountant is a globally recognised designattion, in U.S.A., it is known as Certified Professional Accountant. In India, only those candidates who are a member of ICAI (Institute of Chartered Accountants of India) are eligible for a Chartered Accountant designation. Chartered Accountancy involve auditing of financial statements, filings of corporate tax returns and financial advising.
Cost Accountant: Cost accountants record and analyse each cost incurred by a business. In turn, they use this data to identify where the company is losing money and how to improve the company's financial management. Some of the major roles and responsibilities of a cost accountant include preparing asset, liability, and capital account entries, documenting financial transactions, making financial recommendations based on the analysis of financial history.
Accounting Manager: Accounting Managers are responsible to develop and maintain accounting systems and procedures used by other accountants to collect and assess data. Typical job responsibilities of an accounting manager include overseeing daily operations, monitoring and analysing data, creating financial statements and reports, as well as upholding strict accounting policies and principles. They are required to oversee other accountants and work for large industries or organizations where there are multiple accountants employed.
Staff and Senior Accountant: Senior accountants are more responsible for management than junior or staff accountants and do not usually perform administrative tasks but they are responsible for reporting cost margins, productivity, and expenditures within a company. Some common tasks performed by the senior accountant include preparing month-end procedures, reconciling accountant balances, and maintaining a general ledger. Along with this, senior accountants are required to supervise junior staff, as well as lead accounting initiatives with other accounting teams and departments. To become a Senior Accountant one must have not only expert management accounting skills, but years of experience, great communication skills, and strong leadership skills.
Corporate Controller: A corporate controller is someone who supervises an industry's financial and accounting functions. This includes everything from billing, accounts payable, accounts receivable and budgeting. Some major roles and responsibilities of a corporate controller include preparing the annual budget, preparing internal and external financial statements, assessing current accounting operations, as well as coordinating activities for external auditors. They are required to oversee other accountants, so the skills and knowledge learned from earning your CMA is invaluable. While the expertise of a controller can be used in any business, it is larger industries and organizations that tend to attract this position more.
Chief Financial Officer (CFO): A CFO is one of the top positions one can rise to in business, and is considered a CEO's right-hand. CFO's are required to oversee everything from financial reporting and forecasting to a company's investments and financial business decisions. Some of the most critical roles and responsibilities of a CFO are tracking cash flow, analyzing their financial strengths and weaknesses, and proposing corrective actions. It requires years of experience to develop the unique skills required to become a Chief Financial Officer in the career as a Certified Management Accountant is absolutely the fast track.
Also read: Career as chartered accountant
What is the workplace/work environment of Certified Management Accountant like?
A career as certified management accountant requires to make frequent contact with people on various levels of their organisations. He or she typically work thirty-five to forty hours per week. However, they might be required to work extra hours during the months before taxes or annual reports are due. Accountants who work for the government may have to travel often.
Does Certified Management Accountant require travelling?
Likely
A certified management accountant working for the government is required to travel quite often depending upon the project they've been assigned and the requirements they are required to fulfill. However, complete travel expenses are reimbursed by the government to the accountants traveling to different work locations.
Employment Shifts
Full Time, Part Time, Hourly Basis, On Call, Work From Home
Typically, a career as certified management accountant involves performing in a single shift to fulfill the work requirements in accordance to the time allotted to them. However, if a project requires long hours, then a certified management accountant might be obliged to work under certain shifts.
Employment Nature
Contractual, Permanent
A career as a certified management accountant provides employment on both contractual as well as permanent basis. There are organisations that hire accountants for a particular project in contract basis for a shorter term. Also, there are industries that hire accountants for the long term for managing their overall financial aspect and market. A management accounting certification provides alluring opportunities of working in multinational accounting organisations such as Deloitte and KPMG.
Work Place
Office, Virtual Workplace, Work From Home
Certification, CMA is required to work in office from their organisation's premises. On several circumstances, work from home can also be provided in this career.
Presence in Geographical Area
Semi-urban, Urban
Top recruiters for the position of a CMA are usually from huge and established industries which are situated in metropolitan cities such as New Delhi, Bengaluru, Pune, Mumbai, Chennai, and Hyderabad. Rural areas are least likely to provide work opportunities for a career as Certified Management Accountants.
Time Pressure
Likely
Certified Management Accountants are generally required to work from 9 am to 5 pm, five days a week. They typically work for 35-40 hours per week and are required to work from the organisation's premises. There is a lot of time-pressure for them, especially during the end of the financial year.
Overtime Details
A career as a certified management accountant typically requires working in a single shift and fulfill the work responsibilities in accordance with the time allotted to them. However, if a project requires it, they might be obliged to work for long hours.
Weekly Hours of Work
Min 40 Hours
A career as Certified Management Accountant normally involves 40 hours of working a week. This can be extended to up to 60 hours or more when there is an emergency situation or when the financial year is ending.
How to become a Certified Management Accountant?
What are the skills and qualities required to become a/an Certified Management Accountant?
Most of the people have a misconception that CMA online course exists. But, in fact, it is not a online certification CMA course. It is more like a distance education certification programme. You are required to complete the training and appear in examination to successfully acquire Management Accounting Certification.
Communication Skills: Open communication and cooperating with your team are keys to success. Writing skills are necessary for clear and reasonable reports. A very wise business leader once said that he knew he didn't really understand something until he could explain it concisely, in writing, to someone else. Working on presentations and conspiring on special projects with workers outside of your department will help you enhance this skill set.
Organising Skills: Managing your work is not simple when a stack of papers has been accumulated on your desk for the past three months. Organised workers have the most rationalised processes because they know where to find what they're looking for, whether it be paper or digital. Arrange your digital filing system in a clear and continuous manner; make sure the files are properly backed up, and necessary schedules and documents are available to your colleagues in your absence.
Leadership Quality: A career as a certified management accountant requires strong leadership skills at every level of an organisation or workforce. Taking charge of your work and your team will demonstrate your advanced behaviour. A leader emerges when the group is introduced with a challenge, and one person demonstrates dedication and proficiency to make sure the team delivers.
Time Management: Deadlines are a necessary part of your jobs as management accountants. A career as a certified management accountant requires to complete what you have under administrative filing deadlines and ever-increasing constraints for a fast monthly close. Managing your time well decreases the tension of the deadline and allows you to prioritize your work. Simplifying the repeated work and completing it earlier in the month gives you more time to focus on new projects and targets.
Tech-Savvy: In the age of digital offices and teleconferencing, a career as a Certified Management Accountant requires to be one step ahead of the cyber swindlers. This means you're consistently scrutinizing the perspective for improvised processes and accounting software and leading (or co-leading with the IT department) its execution.
Popular Online Finance Courses and Certifications
Online Banking And Finance Courses
Which certifications and internships can be helpful in becoming Certified Management Accountant?
We have mentioned below certifications that individuals may opt who want to establish a career as Certified Management Accountant.
Internship Availability
Yes
Aspiring candidates willing to opt for a career as certified management accountant are required to undergo a compulsory training that can be done either in their institute or candidates can also choose to complete training practically from other organisational premises or even opt for CMA online practice. Most of the candidates choose to complete their training from various organisations such as business startups, or companies. Hence, there are plenty of internships available for students in the market. Management accounting internships are both paid and non-paid in nature.
Also read - Career as accountant
Career Path Progression for Certified Management Accountant
Aspiring candidates of a career as a Certified Management Accountant usually start from the role as a staff accountant in the industry which provides them support to learn fundamentals of accounting and how business functions or they may also start out as analysts. From these roles, they advance to become senior accountants or senior analysts, then to accounting supervisors, to controllers, to chief financial officers. However, the career ladder can go in many different directions depending on one's individual goals. Management accounting usually starts with obtaining a bachelor's degree and then working toward a CMA certification. There are various profiles of CMA across all areas of an organization like decision support, planning, and control functions. The most popular CMA job profiles are CFO, CTO, Treasurer, VP (Finance), Controller, Finance Manager, Internal Auditor, Budget Analyst, Financial Analyst, Corporate or division planner, Senior Accountant, Cost Accountant, Staff Accountant.
Entry-level: Some common profiles for CMA are staff accountant, cost accountant, and junior internal auditor. The education required for these work profiles is a bachelor's degree in finance or accounting. The person is required to work under a senior accountant or manager. They are generally employed in the budget department and are responsible to prepare reports for the controller's department.
Mid-level: Some common profiles for CMA are accounting manager or senior accountant, and senior internal auditor. The education and skills required for the mid-level CMA work profile are all entry-level requirements along with strong communication and analytical skills. They are required to oversee and help in the preparation of financial statements, they also actively assess internal controls, they are required to analyse and prepare monthly financial information. A mid-level certified management accountant also creates and analyses comprehensive company budgets.
Senior-level: Some common profiles for CMA are controller, chief financial officer, and director of accounting or finance. The education and skills required for senior-level CMA work profiles are all mid-level requirements along with solid management skills. They are responsible for tracking and creating company benchmarks for a record of excellence and leadership. They are required to have in-depth knowledge and insights into the relevant industry, they are also responsible for all or part of a company's financial status, actions and transactions. They hire, train and oversee staff along with the responsibility for performing financial analysis. They are also required to manage relationships with investors and auditors.
Based on the type of company, management accountants are required to demonstrate expertise in various fields. In a manufacturing scenario, a career as a certified management accountant involves demonstrating abilities in concise manufacturing and six sigma to grow rapidly. In a technical area, the employee might be required to take on duties in developing systems or managing technical education projects. Management accountants are often looked up to monitor marketing efforts or act as analysts on special projects. These experiences can prepare them for additional management responsibilities either in finance as well as general management.
Certified Management Accountant Jobs and Salaries
Financial Analyst
Recruiter
HDFC Asset Management Company Ltd, Karvy, ICICI Securities
Monthly Salaries
Average Salary

38000

Starting Salary

25000

Junior Level Salary

20000

Senior Level Salary

60000
Job Description
A financial analyst estimates potential costs and revenues that will help decide strategies for new projects. Typically financial analysts study and make a report on financial statements, and also observe financial changes in the marketplace.
Salary Description
The income of financial analysts is dependent on work growth or strongly depends on specific industry experience and expertise. The entrance level salary may surpass three lakhs per year, and may eventually cross seven to eight lakhs per year depending on the employee's company and skills.
Senior accountant
Monthly Salaries
Average Salary

30000

Junior Level Salary

25000

Senior Level Salary

70000
Job Description
Senior Accountants are responsible for evaluating transaction history and providing useful information to increase the quality of business. They could also provide guidance, audit transactions, and provide accurate accounting report details.
Salary Description
Salary for senior accountants is dependent on unique business experience and skills. The entry-level salary may reach four lakhs per year, and could gradually hit more than eight lakhs per year depending on the organization and the individual employee competence.
What is the job outlook for Certified Management Accountant?
The current job market in the financial sector has outsourcing, globalization, and offshore development, which has made international standards and global certifications highly aligned with the demand. Hence, a career as a certified management accountant is expected to become more profitable and reputed in the arriving future. There are various profiles of CMA across all areas of an organisation such as decision support, planning, and control functions. Gaining the management accounting certification opens a lot of work opportunities in the domestic as well as the global market. It helps you enhance your financial, accounting, and management skills that expand your career potential and helps you to stand out from the rest. CMA course turns out that more than 30 per cent of CMA employee work in the manufacturing industry, but the remaining 70 per cent work in a variety of industries such as wholesale and retail trade, education, transportation, communications and utility services, contract construction, agriculture, forestry and fisheries.
Student Also Liked:
Online Degree and Diploma Courses
Online Free Courses and Certifications
Online Short Term Courses and Certifications
Frequently Asked Questions for Certified Management Accountant
Que. Is a Certified Management Accountant worth it?
Ans.
If you stay on track with your study schedule, you should do fine. The CMA certification provides a very large advantage in the job market. There are jobs that require either a CPA or CMA designation.
Que. What is the difference between a CPA and CMA?
Ans.
The main difference between the CMA vs CPA credential is the CPA is more suited for public accounting and the CMA is more suited toward industry. It's a requirement to advance in a public accounting firm, but CPAs can be seen across the board in the accounting field, from small businesses to Fortune 500 companies.
Que. Which is a better CMA or MBA?
Ans.
Both the CMA and MBA are postgraduate options. The CMA is more specialized than the MBA. On the other hand, the MBA is a university degree. If you are an accountant looking to advance your career, then the CMA will provide more opportunities, as it is geared towards accounting and finance professionals.
Que. How to enrol for a CMA course?
Ans.
Candidates can enrol for a CMA foundation course right after qualifying 10th. Candidates are required to enrol themselves through Institute of Cost Accountants of India.
Pay the CMA entry fee to register.
Fill in the form to register for the examination.
Receive your registration confirmation, which includes your authorisation number(s), test window(s), and candidate instructions.
Schedule your appointments for the examination. You can appear in the foundation examination after successfully completing 10+2 level of school education.
Que. What is the cma exam structure?
Ans.
The Certified Management Accountant test is a two-part examination. Each section tests different subjects but they have the same framework. Every part of the Certified Management Accountant exam spans four hours and has 100 questions of multiple choice and 2 essay scenarios. Students would have to solve the multiple-choice questions in three hours and answer the essay scenarios in 1 hour.
You might also be interested in
The question have been saved in answer later, you can access it from your profile anytime.
Access now
Report Question
Select your reason of reporting