Who is a International Arbitrator?
At all events, arbitration is more rational, just, and humane than the resort to the sword ~ Richard Cobden
In a country like India where there are several cases that are already pending isn't it better to avoid and file more cases? Do you want to be someone who helps in releasing the pressure from the courts and the lawyers? You can do so by becoming an international arbitrator. As an international arbitrator, your job will be to dissolve disputes between two parties belonging to different countries. You are supposed to hear the dispute impartially, review the evidence, apply the law which is relevant and issue a final as well as a binding enforceable award which can avoid any kind of future disputes between the two parties. International Arbitrator is concerned with the establishment of arbitration proceedings by international investors against States on the grounds of bilateral or multilateral investment agreements, or national legislation offering State approval for arbitration. It may be the only option in response to a State's nationalisation of personal property.
International arbitration is all about resolving disputes by using mechanisms that operate in a manner similar to US arbitration. Disputes are resolved in international arbitration through some kind of specific procedure which involves an arbitrator. International arbitration is intended to offer an impartial platform for dispute settlement of ventures involved in international transactions. This Guide to Research offers a point of reference for International (Commercial) Arbitration research. This includes freely accessible journals and legal information in both print as well as in online versions accessible.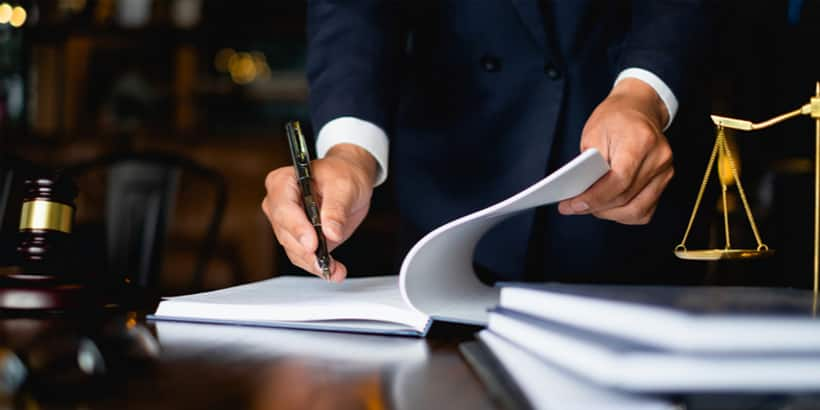 International Arbitrator in a Nutshell
Arbitration has become one of the alternative dispute settlement procedures and is used to settle disputes, rather than just litigation. Arbitration can often be voluntary, although a growing majority of contracts include a compulsory arbitration agreement, allowing arbitration to be included in the litigation. Both entities, in arbitration, rely on an arbitrator who considers all parts of the dispute and makes a verdict. In addition to mediation, the arbitrator's verdict is final on both the parties.
Quick Facts for International Arbitrator
Industry

Law

Suitable for

Male, Female, Others

There isn't any gender suitability in order to become an International Arbitrator's career. Individuals from any gender can choose this as a profession. Though the gender and ethnic diversity of arbitrators, particularly those employed in international arbitration, is as low as in other professions.

Any special needs

Yes

If the disability is not impeding the efficiency of the task then International Arbitrator could be an appropriate career choice for people with special needs as it does not involve any physical activities that require strength or stamina.
What is the role of International Arbitrator?
International arbitrators assist both sides to escape hearing at the lower courts. International arbitrators have different standards than domestic arbitration and have different ethical standards and expectations, which are not country specific. They usually deal with arbitration by incorporating a clause into the main agreement between both the entities compelling them to settle any conflict emerging out of or in relation with the settlement. International arbitration attorneys support their clients in defending their cases, drafting legal arguments before arbitrators and deciding on the merits. Many international attorneys in arbitration have a knowledge of foreign societies, and they operate through other different global legislation.
Resolving disputes
International arbitration is often referred to as a hybrid type of international dispute settlement, because it also incorporates elements of civil law proceedings and common law proceedings, although providing the applicants with a considerable option to customize the dispute settlement proceedings under which their disagreement will be settled. International arbitration could be used to settle any disagreement that has been claimed to just be a concept whose context varies from state to state, and which also covers most trade issues.
Decision making
Arbitration lawyers represent the interests of their client to persuade the judicial authority that their clients must win their case during a settlement. Victory might include receiving an amount of money or not wanting to give the other side any compensation. Where an arbitration representative serves as the presiding officer, he or she will respond to each parties' claims, analyze the facts and then decide which side must prevail.
Gathering evidence
One of the secrets to becoming successful in making meaningful and sustainable improvements is to collect evidence that there are changes that could be made, the planned changes also have potential to thrive, by using these arbitrators managed to achieve your goals. This evidence can derive from several sources in the international arbitration profession.
Types of a International Arbitrator
Institutional Arbitration: Nationally and internationally, there are various arbitral organizations that regulate and conduct the arbitration. Such institutions generally have a structured set of protocols and arbitration rules that the parties in dispute also opted to follow through the process of arbitration. Parties may decide to take benefit of the procedures developed by one of the institutions. The chosen institution may implement the arbitration in compliance with its own rules or maybe others' if required.
Ad Hoc Arbitration: The disputing parties are liable for choosing and deciding on their own arbitration proceedings in ad hoc arbitration, without any of the administration of an international arbitration court. Parties participating in ad hoc arbitration are responsible for deciding and approving their own arbitration protocols, rather than being regulated by an arbitral organization's regulations. It is indeed completely up to the involved entities. Ad hoc arbitration enables the parties to adopt the arbitration system to the specific conditions of the conflict. Effective ad hoc arbitration also relies on the expertise and dedication of the concerned lawyers and arbitrators.
What is the workplace/work environment of International Arbitrator like?
Commonly, international arbitrators operate in offices and conference rooms. They travel to a neutral negotiating site they have selected. The job can be difficult because arbitrators often deal with demanding or confrontational people or with highly charged and emotional circumstances such as accident settlements or family disputes.
Does International Arbitrator require travelling?
Likely
The place of employment will concentrate on the particular form of the company under which the International Arbitrator operates. This workplace style would probably have a formal dress code, which would attract younger staff. It can be convenient to work from home, and often flexible working hours can be given as well.
Employment Shifts
Full Time
Working hours may depend on the form of arbitration and whether they are self-employed or working for a law firm or an agency. Office-based arbitration services typically operate between nine am to five pm, although some evening work and/or international operating hours may be required. They also have to fly across the country for disputes over border crossings.
Employment Nature
Contractual, Permanent
The nature of employment of an international arbitrator can be both contractual as well as permanent in nature. If an individual is working with an organization it is permanent in nature but if he or she is working on his own then the work is most likely to be contractual in nature.
Work Place
Private Offices Factory
An International Arbitrator may participate in initial case discussion, meet with clients to discuss ideas for dispute hearings. International arbitrators usually work in offices where they work from the desk, books relevant to their profession. Most international arbitrators work full time, though schedules can differ depending on the amount of work and hearings.
They are supposed to work for 40 hours a week with Saturdays and Sundays off.
Presence in Geographical Area
Rural, Semi-urban, Urban
An international arbitrator generally works in urban or semi-urban areas.
Time Pressure
Likely
International arbitrators are more likely to face time pressure. Working hours may depend on the form of arbitration and whether they are self-employed or working for a law firm or an agency. Office-based arbitration services typically operate between nine am to five pm, although some evening work and/or international operating hours may be required.
Overtime Details
International arbitrators usually work in offices where they work from the desk, books relevant to their profession. Most international arbitrators work full time, though schedules can differ depending on the amount of work and hearings. They are supposed to work for 40 hours a week with Saturdays and Sundays off.
Weekly Hours of Work
Min 40 Hours
They are supposed to work for 40 hours a week with Saturdays and Sundays off.
How to become a International Arbitrator?
What are the skills and qualities required to become a/an International Arbitrator?
Curiosity: It may seem difficult enough for international arbitrators to understand the traits of domestic legislation and procedural guidelines, although experts believe someone involved in international arbitration could also know more about certain international legal processes. Knowing various legal structures is important for a comparative law solution, while arbitrations also have specific legal procedures and arbitrators from many different regimes. In any given case, curiosity for finding the best combination of solutions for a company will create international arbitration an enjoyable profession to experience.
Knowledge of law: It is fascinating how people work in these various legal environments and then make a career out of it. International arbitration deals with an arbitrator or lawyer in opposition from hailing anywhere in the world. What makes most people function and what their value systems will make a huge difference between someone being misunderstood and getting the point across. In certain situations, the difference between winning and losing a dispute might create confusion.
Opportunistic: Young lawyers who are interested in making a career in the industry may think they should consider directly following that path, but that is not always the right choice. In addition, several well-known lawyers initiated lawsuits and decided to switch afterwards, either because the arbitrators or their clients became entangled into a situation that needed international arbitration. Especially in relation to investment arbitration, there are so many disputes that occur, young practitioners should always be expected to take advantage of any opportunities to learn techniques which might potentially prove beneficial in international arbitration.
Communication skills: An international arbitrator must possess good communication skills. They need to be polite, compassionate, and versatile. The international arbitrator shall be selected by agreement between both the parties to the dispute. The international arbitrator provides both parties with an opportunity to appeal at the hearing of the issue, and to thoroughly discuss their complaints.
Which certifications and internships can be helpful in becoming International Arbitrator?
Internship Availability
Yes
Senior and professional international arbitrators also contribute in helping, mentoring and empowering women to seek positions and develop profiles. This project is sponsored by large networks of arbitration professionals, including leading multinational law firms, who help informal and formal mentoring, such as the Arbitral Women Mentoring Programme. Graduates can do internships in these types of projects under the supervision of renowned lawyers.
Career Path Progression for International Arbitrator
Arbitrators: Arbitration is also phrased as alternate dispute resolution as it is performed without the inclusion of court. Dispute maybe be decided by more than a person rendering the "arbitration award". The arbitration award legally binds the opposite sides and is enforceable in court. An arbitrator evaluates statements and facts submitted at a hearing by the opposing parties and settles the conflict by making a decision that may involve a monetary award. You can think of an arbitrator as a personal judge appointed to settle the conflict by the disputing parties.
Mediators: Mediation is a process through which individuals and parties consult their disputes with the assistance of a professional, external third party who helps the others come to a deal. The mediator is a prosecutor in many jurisdictions but could not provide legal advice when functioning as a mediator. Mediation that is used in legislation is a method of resolving disputes which resolve disputes with hard work and practice amongst two or more entities. The mediator functions as a neutral third party and refers to the process, but not instructs that directly.
Conciliators: Conciliation is an alternate solution for the settlement of conflict outside of court. Conciliation is as much a voluntary, dynamic, secret and ambition-based process like mediation. With the support of the conciliator, who functions as a neutral arbitrator, the parties desire to arrive at a mutually beneficial resolution of disputes. The conciliator may make proposals for a resolution of the conflict at any phase of the project of the conciliation proceedings.
What is the job outlook for International Arbitrator?
Lately, the government has taken initiatives to make the country a centre for international commercial arbitration. Global centres have included Paris, London, Singapore, Hong Kong, Geneva and New York. Global companies heading into commercial contracts with Indian companies. They generally prefer an international region for dispute settlement. That's the reality, whether they like it or not, it was not because of India's low business it's because of the increasing business of foreign counterparts and because India has an extremely low understanding of the legal environment. For many decades, international commercial arbitration has been the approach preferred to settle business issues, as it provides the benefit of not moving to the traditional judiciary and thereby protecting oneself from the inconvenience of the legal system. Instead, the groups concentrate on the knowledge of impartial arbitrators whose verdict is final, is an ultimate decision.
Financial globalisation is a fact in today's era. International partnerships, bilateral and intergovernmental agreements between different parts of the world are a powerful function of the fact that there has been the advancement of international business. International business was a significant contributor to world GDP. India has played an important part in the business' globalisation. Indeed, India is one of the main beneficiaries and creators of economic affairs globalisation. This opens up growth opportunities for Indian lawyers to function beyond the domestic jurisdictions. International trade and investment carry with several resources for drafting foreign agreements, negotiating, handling transactions, regulation, enforcement, advising and even interacting between States, by intergovernmental agreements, contracts, documents and other records of specific legal significance. Though, globalisation has finally opened possibilities for the active engagement of foreign lawyers in dispute settlement. This has actually benefited a few Indian lawyers and law firms. London and Singapore law firms perform a significant amount of international legal work involving India.
Indian trained practitioners or those with a professional background have been found in all major international law firms over the last couple of generations. Several major law firms in the United States, United Kingdom, Singapore or Dubai appear to also have an office in India.
Frequently Asked Questions for International Arbitrator
Que. What does an international arbitration lawyer do?
Ans.
International arbitration attorneys support their clients in prosecuting their cases, drafting pleadings before arbitrators and appealing on the merits. Many international lawyers in arbitration have an appreciation of foreign cultures, and they support the idea of several different global legislation.
Que. What is an international arbitration tribunal?
Ans.
The International Arbitration Tribunal is the most commonly elected and non-governmental body of neutral and unbiased experts consisting of three members selected by the Parties to make a final and definitive award based on their legal and practical experience and knowledge.
Que. Why is international arbitration important?
Ans.
The key benefits of using international arbitration to settle a dispute rather than traditional court litigation is that international arbitration can resolve disputes quite efficiently than traditional court litigation because arbitration awards have restricted appeals only.
Que. What is international commercial arbitration?
Ans.
International commercial arbitration is an alternative approach to settling disputes between private individuals arising from trade transactions across national boundaries that enables the participants to avoid litigation in national courts.
Que. What happens after an arbitration?
Ans.
The ultimate judgment of the arbitrator on the dispute is referred to as the "award." It's just like the verdict of a judge or jury in a court proceeding. When the arbitrator decides that the facts and claims of all the parties have been filed, the arbitrator must close the proceedings. Which means it does not accept any further facts or claims.
You might also be interested in
The question have been saved in answer later, you can access it from your profile anytime.
Access now
Report Question
Select your reason of reporting