Who is a Property Manager?
Owning a home is a keystone of wealth… both financial affluence and emotional security ~ Suze Orman
A Property Manager is someone responsible for the various facets of residential, commercial, or industrial properties. He or she ensures the property is leased, looks good, runs smoothly, and maintains its value for resale. In general, a career as Property Manager involves working in an office setting. A Property Manager has unique personalities. He or she appears to be influencing people, indicating individuals are bold, creative, proactive, outgoing, positive, confident and optimistic. A property manager is strong, inspiring and convincing.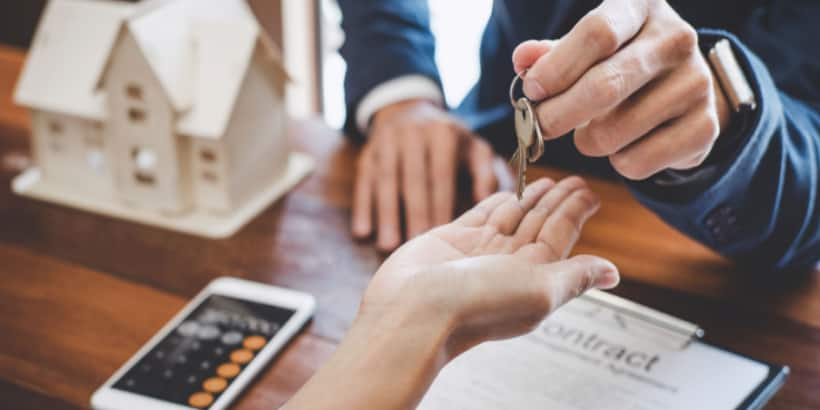 Property Manager in a Nutshell
When owners of apartments, condos, commercial buildings, or industrial or retail properties, lack the time or experience, they often employ a land or property manager or a community association manager to manage their assets on a regular basis. A Property Manager is either directly or indirectly hired by the owner through a contract with a real estate company.
Resource Links for Online MBA
Quick Facts for Property Manager
Industry

Infrastructure

Average Salary in India

₹53333.33

Suitable for

Male

A Property Manager profession is not specific to any gender. Men, women and others may choose a career in this industry. In India, men and women property manager get equal benefits because gender in this profession is insignificant.

Any special needs

Yes

A career as a Property Manager is appropriate for everyone, including those with special needs. They are expected to attend conferences, visit sites and arrange customer meetings. Individuals with bodily deformity can easily organise and execute corporate marketing campaigns; they will have the desire to show the world that in all circumstances, they should accomplish their objectives.
What is the role of Property Manager?
Property Managers manage anything happening in a rental property on a regular basis. Property Managers work to make sure that rent, tenants, repairs, budgets and rental property documents fulfil the owner's objectives. They will have familiarity with state and national laws about legal methods of inspecting tenants, managing security deposits, terminating contracts, performing evictions and complying with property protection requirements. So how to become a Property Manager and what does it takes to become one?
Screening Tenants
Property managers are the ones who deal with the tenants. Another critical duty of property managers is the screening and monitoring of tenants. Property managers will be involved in locating and screening potential tenants, handling regular complaints and resolving problems, as well as handing out tenants removals and relocations.
Managing the Budget
Property manager responsibilities are to handle the building's budget and maintain all of the relevant documents. Property managers must be working within the building's set budget. For emergency cases where tenants or rental properties are in danger, they should make use of their judgment to handle repairs without budgetary constraints.
Property Management
Property managers must maintain the property in a safe and livable state. Property managers are in charge of the property's physical management, such as routine maintenance as well as major repairs. Property managers would have to monitor the work undertaken by builders and other maintenance specialists. They make sure that they are up to expectations and complete their work in a timely manner.
Types of a Property Manager
There are types of Property Managers. We have provided here job details of types of Property Managers depending on their area of specialisations.
Self-storage manager: Self-storage managers' role includes managing operations at a facility providing rentals for storage space. Duties involve ensuring the storage units are clean, and safety devices are functioning. Self-storage managers communicate with clients and sell items like containers and tape. Self-storage managers achieve the gross revenue goals set by ownership of the product through successful marketing and sales. They maintain professional, polite and respectful relationships with existing and potential customers, company suppliers, nonprofit groups and company employees.
Commercial property manager: Commercial property managers oversee the daily activities of buildings and facilities, like complexes or business parks. Usually, their responsibilities include rent collection, lease negotiation, and supervision of cleaning and maintenance tasks. Commercial property managers supervise the management and utilisation of commercial buildings. Commercial property managers operate at a specific location or are responsible for multiple properties owned by a single property management firm. This role requires the ability to solve customer queries successfully as well as provide a contact point for tenants and building owners.
Residential property manager: Residential property managers manage properties on a daily basis. Residential property manager job descriptions are to support investment property owners and landowners to retain and increase the value of their property assets. They handle the property's day-to-day financial activities, identifying and placing suitable tenants and ensuring that the property is in perfect working order. Residential property managers establish rental agreements, find appropriate tenants, collect deposits and leases, enforce rental contract terms, settle tenant disputes, conduct eviction proceedings if necessary.
What is the workplace/work environment of Property Manager like?
A career as a Property Manager involves spending a significant amount of time outside their workplaces. Specifically, on-site managers may spend a large part of their working day visiting the building engineer and contractors, inspecting apartments, monitoring the managerial and maintenance staff or resolving resident-reported problems.
Does Property Manager require travelling?
Likely
A career as Property Managers involves spending time away from home when travelling to property holdings in the business or looking for property to purchase. Property managers must travel to various locations. Property Managers attend evening meetings with tenants, property owners, boards of directors of local communities or civic organisations.
Employment Shifts
Full Time
A career as Property Manager involves shift, usually full-time. Property Managers prefer to work full-time but vary according to their roles and obligations. Property Managers tend to only work in the daily shift; however, that does not mean they will not have to spend extra hours. Property Managers normally work 40 to 45 hours a week, with particularly hectic tasks that usually need extra working hours.
Employment Nature
Permanent
The employment of Property Managers is permanent in nature. Property Managers have to be part of an organisation. They communicate with the employees as well as they interact with clients around the world about assignments.
Work Place
On-Field, Office
A career as Property Managers involves performing tasks within the workplace environment. This work requires both physical and intellectual capabilities. Often physical strengths are needed under certain circumstances. Property Managers work in an office atmosphere but often have to visit the sites.
Presence in Geographical Area
Semi-urban, Urban
Cities such as Chennai, Mumbai, New Delhi, Gurugram, Kolkata offer an abundance of job opportunities in this field. The primary work prospects for property managers are primarily in the cities.
Time Pressure
Likely
A career as Property Managers involves conducting certain tasks within a limited time span for a company or individual. This work requires significant time and mental energy.
Overtime Details
A career as Property Managers involves working nine hours a day. But on crucial projects, they have to work about fifteen hours a day. Most Property Managers are employed as full-time employees. Many property managers are taking days off during the week so they can work on weekends to sow apartments to the potential tenants.
Weekly Hours of Work
Min 45 Hours
A career as Property Managers involves working about 45 hours a week, that is nine hours a day. Property managers' duties fall under certain shifts, in various types of projects they may work longer hours. Daily research is done on a job site, as property managers are required to perform lots of research and analyses.
How to become a Property Manager?
What are the skills and qualities required to become a/an Property Manager?
We have provided here details of Property Manager skills. Aspirants who want to become Property Manager must get proficient in below mentioned skillsets to succeed in their career and work efficiently.
Communication skills: Without strong communication skills, the profession as a property manager will be unmanageable. Communication skills can actually make or break one's career in property management. A property manager must efficiently interact with people at all levels, including landowners, property owners, existing and future tenants, contractors, the entire property management team and other professionals. Employees can experience improved efficiency, productivity and interaction when working between customers and clients. He or she needs to define client requirements and solve the queries which require excellent communication skills.
Organising skills: Organisational skills allow employees to execute their roles and responsibilities to meet the goals. Property managers' jobs also entail several complex tasks, and that requires strong management skills. It is necessary to create protocols that help to streamline the workload. The workload may cause discomfort, without the ability to organise the job would appear pretty confusing to others. Well-organized property managers will identify their responsibilities and establish synchronised checklists and deadlines to ensure they do not forget anything.
Marketing skills: Marketing skills contribute to business success, as these skills provide insight into consumer behaviour and the outcomes of marketing campaigns. Some property manager skills are much more self-evident than others; marketing skills are often overlooked when it comes to property management skills. Property managers ought to promote empty apartment units, and must be able to write convincingly about them. They must also know where to list them so that they can meet the required classes of prospective tenants. Fortunately, there are reliable online tools for studying real estate marketing. Marketing is a talent that can also be learned.
Tech-savvy: Although this skill may not be so obvious, anyone who works in property management knows the industry is becoming digital at a rapid pace. Latest technologies are regularly implemented, which can assist customers, guests, and rental property owners in various ways. Property managers use those tools to create extra value for the experience of their customers. However, it is not just about the added value, as many fundamental property managers' roles include the use of digital platforms and resources.
Which certifications and internships can be helpful in becoming Property Manager?
Internship Availability
Yes
In order to have a better understanding of a career as a Property Manager, it is always important to go for an internship. No matter how much practical learning experience your college or university provides, you will get real-world experience by working with a company or an organisation. An internship gives you the insights of an industry and answers several questions in relevance to how to become a property manager. Apprenticeships are most appropriate for starting a career as a property manager. Internships are seen as the perfect way to be introduced to the industry. The internships concentrate on empowering candidates with industry experience. Furthermore, internships provide the future applicant with the opportunity to apply the theoretical principles he or she learned during their college days in order to bring them into action. Internships also allow students to develop the expertise, knowledge and principles they have acquired primarily during the course. Interns in property management produce reports on significant trends, and problems affecting the industry and regional economy. They collect and maintain price comparing appropriate requirement data for the local residential and retail market. On social media platforms, interns build events, sell and promote. They work with the latest technologies for displaying various properties.
Career Path Progression for Property Manager
We have provided here career progression details of Property Manager. Aspirants who want to become a full-time Property Manager are required to give a start to their career by opting for entry-level roles. As they acquire experience in the industry, they get progress in the industry and acquire senior-level roles.
Asset Manager: Asset managers monitor company's assets based on investment objectives and goals. They meet clients to determine the status, requirements, challenges, priorities and development of the properties. Asset managers compile financial statements, analyse and estimate business operations. They create, manage and maintain client portfolios and research market dynamics to increase profits and find investment opportunities. Asset management is a method of running and maintaining tangible assets, often connected with the financial sector but often having a connection with real property. Asset management firms prepare the property 'ready to sell' and also search for potential customers to earn from a property purchase.
Condominium property manager: Condominium property managers serve as the medium of contact between neighbourhood and condo board. The property manager shares all the queries and feedback to the condo board. Condominium property managers' duties include the responsibility to resolve disputes. Condominium property managers are also the condo board's administration of financial matters. They draft the operating budget, prepare each month's financial reports, compile tax records and collect condos-related payments.
Homeowner's Association (HOA) manager: Homeowner's association (HOA) managers are in charge of the general management and preservation of common areas within a city. They are responsible for maintaining a pool, park, tennis courts, or sports complex in a community. Homeowner's association (HOA) managers are expected to ensure that community facilities, lighting, and gates are all in good condition. In a broad sense, it would be a duty of HOA managers to instruct and work with the board of directors. Homeowner's association (HOA) managers implement decisions, instructions and regulations that the board of directors approves.
Property Manager Jobs and Salaries
Asset manager
Monthly Salaries
Average Salary

50000

Junior Level Salary

30000

Senior Level Salary

80000
Job Description
An asset manager manages funds on someone else's behalf and makes strategic investment decisions which will support the client's portfolio to grow. An asset manager assures that the investment of the investor does not decrease in value and minimises risk exposure.
Salary Description
Salaries in this field are primarily dependent on the company and the role that a person holds. Average compensation is more than Rs. six lakhs a year for asset managers. At the entry-level, they earn more than Rs. four lakhs a year which increases to even more than Rs. nine lakhs a year at the senior-level.
Condominium property manager
Monthly Salaries
Average Salary

40000

Junior Level Salary

20000

Senior Level Salary

70000
Job Description
Condominium property managers have two primary responsibilities: overseeing the daily activities of a community, and enforcing policies set by the condo board. Condominium property managers work closely with the board as consultants, but operate under the board's control and are not officially members of the board.
Salary Description
The salaries of condominium property managers depend on career growth and depend solely on experience in the specific sector. The salaries of condominium property managers largely depend on the knowledge of the workers. Condominium property managers receive up to Rs. five lakhs a year on average. They get more than Rs. three lakhs a year at the early stage but end up having more than Rs. eight lakhs at the senior-level.
Homeowner's Association (HOA) manager
Monthly Salaries
Average Salary

70000

Junior Level Salary

30000

Senior Level Salary

100000
Job Description
Homeowner's Association (HOA) managers oversee and implement community's laws and covenants, conditions and restrictions while supporting the board of directors with adjustments to existing regulations. HOA management firm would have the ability to manage community finance complexities.
Salary Description
The more experience the homeowner's association (HOA) managers receive in the industry, the higher the salaries and incentives they can make in the sector. Homeowner's association (HOA) managers earn more at the early stage of jobs which is better than most other careers, which is about Rs. seven lakhs per year but eventually earn more than Rs. twelve lakhs at the senior-level.
What is the job outlook for Property Manager?
Management of property includes monitoring and handling regular activities and maintaining one or more rental assets. The rental properties may consist of condominiums, single-family homes, multi-family homes, condos and commercial buildings. Rental property demand is increasing in most housing markets around the world. The demand for Property Managers is also growing. That means there will always be opportunities for Property Managers to explore. The real estate industry is rapidly changing and therefore providing multiple career growth opportunities. In addition, the skills gained in the management of the residential property can also be applied to other industries that are not relevant to real estate.
Whether independent or working for a corporation, on-site Property Managers also live on the rent-free property as part of their rewards. In the senior housing and healthcare sector, opportunities are expected to be good. Responsibilities may include communicating with tenants, handling budgets, overseeing the property's required maintenance and ensuring all staff working together. Job growth is projected to be on average in the field of property management from 2018-2028.
Frequently Asked Questions for Property Manager
Que. What is the role of a property manager?
Ans.
Property managers handle the duties of the company landlord as a proprietor. The key role is to control the landlord's duty under tenancy law and to make sure the consumer is aware of their rights and obligations. There is always a responsibility to care for the tenants.
Que. How stressful is property management?
Ans.
A property manager is a uniquely stressful position, whether it is demanding residents or unreasonable board members, servicing headaches or a barely under-controlled work schedule. Nobody understands this better than the property managers themselves.
Que. Who is a condominium property manager?
Ans.
Condominium property managers act as the principal point of contacts between tenants, site workers and the board of directors of the condominium. They supervise operations and make observational recommendations. They give feedback on a daily basis according to what they see.
Que. How long does it take to become a property manager?
Ans.
Generally, it takes four to six years to become a property manager after graduating from high school. The first step of the educational track is typically a four-year degree in banking, real estate management, business administration, or accounting. State licensing and other professional certification may follow on from this. Several graduates also complete a Master's degree in real estate management.
Que. Is a property manager a good career?
Ans.
Property management provides a lucrative career path with an optimistic work outlook and a median salary above Rs. thirty-five lakhs per year. And many of these administrative, operational, financial and even customer service tasks become simpler and more convenient than ever, because of the web-based property management software.
You might also be interested in
The question have been saved in answer later, you can access it from your profile anytime.
Access now
Report Question
Select your reason of reporting