Who is a Linguist?
A Linguistic system is a series of differences of sound combined with a series of different ideas ~ Ferdinand de Saussure
In career as linguist, individuals work closely with a bureaucrat who might not know English and has a travel-based job, therefore you get to travel with him. Individuals in linguistics careers are interested in finding out how we learn languages, how the brain works in learning different languages, and how we retain the language in our minds. An individual who studies language is known as a linguist. By doing field research and implementing teaching and learning activities, linguists work to identify and preserve endangered languages. Linguistics careers involve carrying out a 'scientific investigation' of languages and understanding the underlying principles of human languages by following every scientific research convention including empirical and statistical conventions. Students can pursue a master's in linguistics which can lead them to the highest-paying linguist jobs all over the world. Here, in this article, we will discuss the details of linguistics careers, such as how to become a linguist, linguistics jobs in India, the highest paying linguist jobs, linguistics jobs salary, and linguistics job opportunities.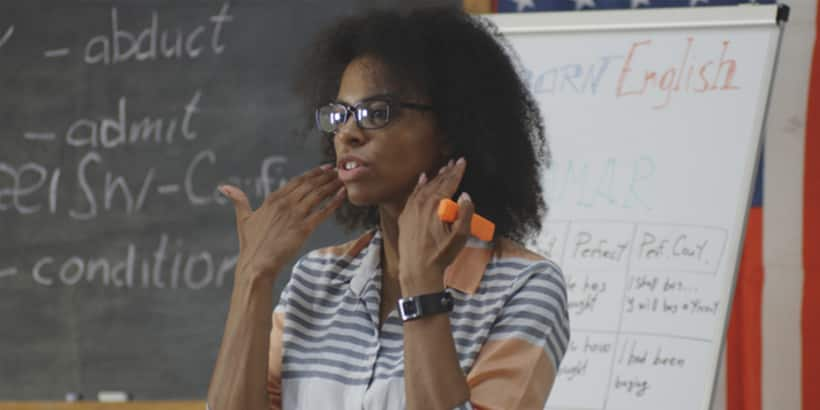 Linguist in a Nutshell
Linguistic meaning is related to language or Linguistics which is the study of languages. A career as a linguistic meaning, a profession that is based on the scientific study of language, and it's a very broad field with many specialities. Famous linguists work in academia, researching and teaching different areas of language, such as phonetics (sounds), syntax (word order) and semantics (meaning). Other researchers focus on specialities like computational linguistics, which seeks to better match human and computer language capacities, or applied linguistics, which is concerned with improving language education. Still, others work as language experts for the government, advertising companies, dictionary publishers and various other private enterprises. Some might work from home as freelance linguists. Philologist, phonologist, and dialectician are some of Linguist synonym. Linguists can study French, German, Italian.
Quick Facts for Linguist
Industry

Media, Hospitality, Tourism

Average Salary in India

₹24000

Suitable for

Male, Female, Others

As far as the career of a Linguist is concerned, it is not gender-specific. People from all genders can opt for a Linguist career. There is not any gender based discrimination in this career. A career as a Linguist provides equal opportunities to all individuals whether they are male, female or belongs to any other gender.

Any special needs

Yes

If the disability is not impeding the efficiency of the task then a career as a Linguist could be an apt choice for individuals with special needs as it does not involve any physical activities that require strength or stamina. In most of the scenarios, Linguists work from a static location and are often only required to communicate via call.
Table of Contents for Linguist
What is the role of Linguist?
A Linguist is a person who is committed to the scientific study of language, which incorporates sound, syntax, definition, significance, and more. Linguistics careers involved the implementation of scientific methodologies to the study of languages, making observations, developing and analyzing hypotheses, and constructing prototypes and theories. In another direction, linguists also endeavour to preserve dying languages by engaging with the language's speakers and recording them, acting as consultants to bilingual education programs; and identifying language relationships of both existing and extinct. Nowadays, various Linguist software is available for laymen to translate sentences from one language to another. Some of the top universities for linguistics courses are Jamia Hamdard, New Delhi, University of Delhi.
Interpret spoken languages
Linguists who act as interpreters are primarily responsible for translating spoken language in real-time between two separate parties. This can be carried out in a variety of different situations, such as courtroom hearings, business meetings, and more.
Translation
Linguists who act as translators are often responsible for translating written documents. This includes reading the original document and ensuring the translated document contains the same information.
Translate audio records to written documents
Some linguists are responsible for listening to audio records and translating them to written form. This typically includes listening to the recording several times to ensure they understand its full context and can translate the recording accurately.
Training
Linguists may be responsible for training new or junior linguists in the proper processes and procedures used by their current employer. This training might include introducing junior linguists to the context behind translation activities.
Report to supervisors
After translating documents or spoken words, linguists may be responsible for creating reports and presentations for their direct supervisors. These reports usually require the linguist to explain the full context behind the situation and include any pertinent cultural or unspoken implications contained within the original situation.
Types of a Linguist
There are several sub-disciplines of a career as a linguist. Candidates can also pursue any of careers mentioned below as an alternative to a career as a linguist.
Translator: The career of a translator appears to be the most frequently selected after completing a linguistics degree. Most translators are freelance workers. As a translator, you are responsible for transferring an original piece of work into a target language, which is usually a translator's native language. The objective of a translator's work is to sustain the most accurate and synonymous meaning from a source text. It is one of the major sub-disciplines of a career as a linguist
Language Quality Assurance Specialist: The work of a language quality assurance specialist is usually divided into three parts. It is one of the important aspects of a career as a linguist. Firstly, language leading, where specialists have oversight over projects from the linguistic side. The second part is called a final verification or quality assurance. After receiving a translated document, you check it once again, but more from the technical side.
Proofreader: A proofreader career may slightly resemble that of a translator's job, however in lieu of transferring source text, you are obliged to check, correct, and prepare it for publication. It involves cohesion and precision as well as coping with vocabulary choice, grammar, spelling mistakes, and punctuation. Proofreaders are not specialized in editing, but in reviewing the document so that the final draft is immaculate. This will require perfect knowledge of languages, particularly to ensure the text is explicit and understandable.
Teacher: Teaching a foreign language requires a raft of patience and consideration, yet once you see it affects your pupils, it will be worth it. Education is a very vast and ample market, and besides being a teacher or lecturer, language schools may turn out to be a reasonable career, especially since you can teach people a foreign language from scratch.
What is the workplace/work environment of Linguist like?
A career as a linguist provides employment opportunities in colleges or universities to teach and carry out research on scientific aspects of a language. Famous linguists function in an educational or office environment. Individuals who opt for a career as a linguist are often required to work as an interpreter as well. As interpreters, they often work in a corporate, or a government office environment.
Does Linguist require travelling?
Not Likely
In most of the scenarios travelling is not required and the work is done at a static location but in other scenarios travelling is a necessary part of the job, it mostly depends on the organisation and the work responsibilities of a linguist. A career as a linguist provides travelling opportunities for the role of a foreign language interpreter.
Employment Shifts
Full Time
A career of a linguist is based on 9 a.m. to 5 p.m. job. A linguist works 8 to 9 hours a day, though schedules may vary based on deadlines. If we talk about the weekly work hours then Famous linguists work 45 to 50 hours, this depends on the nature of the project and where they are working.
Employment Nature
Contractual, Permanent
A career as a linguist provides both types of employment contractual as well as permanent. If a linguist works for a company or an organisation, Famous linguists usually work on a permanent basis. However, if an experienced linguist prefers to work on a contract basis.
Work Place
universities, Virtual Workplace, On-Field, Office, Work From Home
Individuals who opt for a career as a linguist in colleges and universities split their time between teaching and research. Most work thirty-five to forty hours a week. Etymologists and lexicographers spend most of these hours at their computers or in libraries conducting painstaking and detailed research. A career as a linguist also provides employment opportunities in the hospitality and travel sector.
Presence in Geographical Area
Urban
Depending on the requirement of the organisation, employment may be contractual or permanent, it varies from industry to industry and organisation to organisation as well. Most of the linguist job opportunities lie in the urban area. Famous linguists flourish in metro cities such as New Delhi, Mumbai, Pune and Bengaluru. Rural areas with tourism spots also provide good opportunities for the role of the interpreter in the career a linguist.
Time Pressure
Not Likely
Usually, linguists are required to work eight-nine hours a day from nine in the morning to five in the evening. However, there might be cases where they might be required to work past their normal shift due to the demand for work or clients. Occasionally, Famous linguists are likely to face some time pressure depending on the workload.
Overtime Details
A career as a linguist is more of a desk-based job, the workplace is mostly situated in corporate sectors. Famous linguists are usually not required to work overtime. Although exceptions exist and they might be required to work overtime depending on the demand for their work.
Weekly Hours of Work
Min 45 Hours
The work hours in the career of Famous linguists may often get extended due to work pressure and deadlines. It depends on the organisation to organisation and linguist work responsibilities.
How to become a Linguist?
Steps to become a Linguist
What are the skills and qualities required to become a/an Linguist?
Here we have discussed how to become a linguist. There are various skills that aspiring candidates for a career as a linguist must possess. We have mentioned below the skills required to function efficiently and progress in my career as a linguist. Students can pursue several language courses like Russian, Japanese, English.
Language Fluency: Fluency is interpreted as being capable of reading with speed, accuracy, and correct pronunciation. Practitioners need to be capable of reading fluently whether they will be reading aloud or softly in order to understand what they are reading. Fluent readers read in phrases when reading aloud, and add appropriate intonation. A career as a linguist requires one to be fluent in at least one language other than their first language. However, many linguists are fluent in more than one foreign language, and some employers require them to be.
Translation Skills: Translation skills are one of the dominant skills that a linguist must possess. The translation is not the only thing that they do, but any of the research work in this field starts with basic translation. In a career as a linguist, one must be able to translate the basic sentence structures of languages. The majority of employers tend to value past experience over education. Individuals who opt for a career as a linguist know how to interpret in real-time, and how to recognize the complexities of context and language.
Listening Skills: Listening has a significant place in learning as it is one of the four major language acquisition skills. While other skills such as reading, speaking, and writing are important to the growth of language skills, listening primarily leads to language expertise. Famous linguists' employ active listening skills to understand the situation in its full context. Active listening helps linguists understand the underlying context, sound, and inflexions that affect the overall meaning of the spoken word.
Communication Skills: Because linguists analyse language function in human interactions, the function does not require them to speak the languages they study while many linguists are multilingual. Strong communication and writing skills are vital if linguists are to be able to share clearly and concisely their research findings. Linguists are skilled communicators in both spoken and written language. Individuals in linguistics careers know how to convey an idea appropriately and efficiently so everyone clearly understands it.
Organising Skills: Organising skills are the most important aspect of the famous linguists' career. It involves the ability to remain concentrated on specific activities and to make productive and effective use of the time, resources, stamina, and mental power to yield the required result. Famous linguists are highly organized and are able to keep track of all the moving parts of the translation process and interpretation.
Which certifications and internships can be helpful in becoming Linguist?
We have mentioned below certifications that individuals may opt for who want to establish famous linguists careers.
Internship Availability
Yes
In a career as a linguist, one typically does not receive any on-the-job training except for standard onboarding procedures, like getting set up for payroll and benefits. Internships can help in exploring career interests, occupations, and work environments. You are required to apply classroom knowledge and theory, learn new skills and refine skills that you already have during linguist internships. During internships, you are required to expand your experience and enhance your resume, and make contacts (coworkers, supervisors, mentors) to increase your chances of receiving full-time job offers sooner rather than later to establish a successful career as a linguist.
Career Path Progression for Linguist
There are several specialisations in the career of a linguist. There are types of linguists such as applied linguists, sociolinguists, psycholinguists and computational linguists. There are several types of Linguistics. We have defined the below-specialised linguist job roles in my career as a linguist.
Sociolinguists: Sociolinguists is a kind of linguistics closely tied to sociology, the study of groups of people. Sociolinguists investigate how languages function within populations in terms of both how language affects the population and how the population affects the language. Sociolinguists study how your time and place of origin and the social groups to which you belong affect the words you use and how you pronounce them.
Psycholinguists: Psycholinguists, closely tied to cognitive science, studies the relationship between language and the mind. Psycholinguists are interested in how the mind acquires and processes language. They look at both physical aspects of how words and syntax are stored and how and why they are called upon. Psycholinguists also look at the conceptual study of linguistics. Within their study, they also look at topics like how the mind acquires grammar, how language and thought are related, how language creates conceptual groups and how metaphors affect understanding.
Computational linguists: Computational linguistics uses computers to build models of languages. These models can be used to explain subtle patterns in a language's structure. The models are also used extensively in the computer industry to improve how we interact with technology by essentially teaching computers human languages. Computational linguistics is a driving force behind search engines, voice recognition, text-to-speech, and artificial intelligence.
Linguist Salary: The linguistics jobs salary varies depending on skills and experience. The average linguistics jobs salary in India is Rs. 500,000 per annum, according to Payscale.
Linguist Jobs and Salaries
Sociolinguist
Monthly Salaries
Average Salary

18000

Junior Level Salary

15000

Senior Level Salary

50000
Job Description
In consideration of both how language affects the population and how the population affects the language, sociolinguists analyze how languages function across cultures. Sociolinguists examine how well the words we use and how words are being influenced by the time and location of birth, and the social groups to which we belong.
Salary Description
The salary of this industry depends on experience and also on project work and also on degrees.The entry-level salary could be up two lakhs per year and eventually, it could be above eight lakhs per year depending on the skill and experience.
Computational linguist
Monthly Salaries
Average Salary

30000

Junior Level Salary

20000

Senior Level Salary

90000
Job Description
Computational linguists build systems that could also perform some tasks like voice recognition, speech synthesis, machine translation, spelling and punctuation checking and many others. In particular, they use machine languages to demonstrate complex trends within the framework of a language.
Salary Description
Salaries in this profession, based on the skills, experience, projects and also degrees. The entry-level pay is up to three lakhs per year, and gradually it could be more than ten lakhs per year.
What is the job outlook for Linguist?
With globalisation at its peak, there is a huge demand for people who are multilingual. From government agencies to private institutions and firms all are hiring linguists for their overseas business. Hence, famous linguists have become an essential part of any business organisation which is planning to expand itself in other countries. This also means that there are several linguistics job opportunities outside India as well. There are several applied linguistics jobs and forensic linguistics jobs in India and all over the world.
Frequently Asked Questions for Linguist
Que. Is Linguistics a professional course?
Ans.
Linguistics is the scientific study of human language, from semantics to psychology and sociology. Prospective students looking to enrol in Linguistics courses may be working professionals, full-time students, or people interested in a career change.
Que. Which foreign language pays the most?
Ans.
Below is a linguist list that are paid the highest according to ranks of the top and famous linguists: German, Arabic, French, Dutch, Spanish, Japanese, Russian and Italian among several other languages.
Que. Does knowing a foreign language help hiring?
Ans.
Your ability to speak a foreign language will help you land a job and get preference over other monolingual candidates. Knowing a second language boosts your chances of landing jobs amongst a group of other candidates with similar abilities.
Que. What is the average salary of a linguist in India?
Ans.
The salary varies depending on skills, experience and language specialisations in the career as a linguist. The average salary of a linguist is Rs. 500,000 per annum in India.
Que. What is the average fee of a B.A. Linguistic programme?
Ans.
The fee varies depending on institution. Private colleges charge hefty fee while government colleges charge an economical fee. The average fee of a B.A. (Bachelor of Arts) Linguistic programme ranges Rs. 3000 to Rs. 800,000.
Que. What is the average salary of a linguist in India?
Ans.
The salary varies depending on skills, experience and language specialisations in the career as a linguist. The average salary of a linguist is Rs. 500,000 per annum in India.
Que. What is the average fee of a B.A. Linguistic programme?
Ans.
The fee varies depending on institution. Private colleges charge hefty fee while government colleges charge an economical fee. The average fee of a B.A. (Bachelor of Arts) Linguistic programme ranges Rs. 3000 to Rs. 800,000.
Que. How to become a linguist in India?
Ans.
The answer to the question of how to become a linguist is quite clear. There is not any extraordinary linguist career path. Either one should opt for degree programmes or diploma programmes in language specialisation to establish a career as a linguist. Foreign language is the most preferred specialisation of aspiring candidates of linguist career. There is also a specific B.A. Linguistic programme offered by several colleges and institutes.
You might also be interested in
The question have been saved in answer later, you can access it from your profile anytime.
Access now
Report Question
Select your reason of reporting