Biomass Power Plant Manager
Who is a Biomass Power Plant Manager?
A transition to clean energy is about making an investment in our future ~ Gloria Reuben
Biomass power plant manager oversees activities at sites for producing biomass fuel. He or she directs on-plant work activities, including oversight of operations and maintenance personnel. Biomass Power Plant Manager also reviews logs, datasheets or reports to ensure adequate production levels and safe production environments, or identifies power generation equipment or process irregularities.
Biomass power plant manager reviews performance parameters for biomass operations on a regular basis to ensure safety requirements are met. He or she supervises biomass power generation operations, by using resources such as wood, coal, paper sludge or other waste or garbage.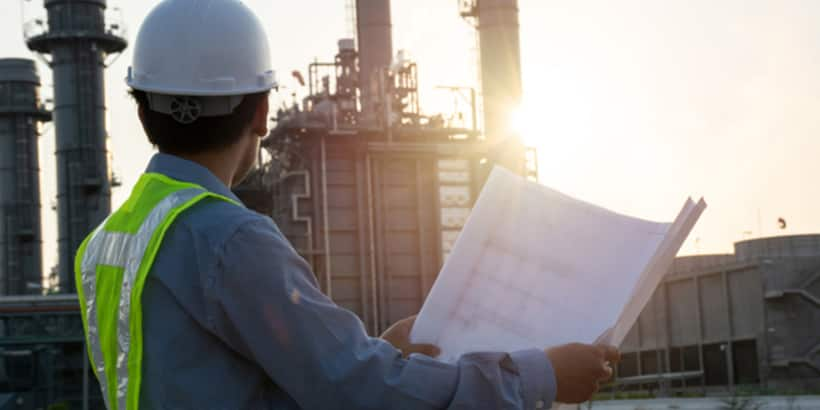 Biomass Power Plant Manager in a Nutshell
Energy is essential for the livelihood on which civilisation, business, and economy depend. Biodiesel and fuel induction and acceptance demand economic and social transition in the country. Having a cheap source of energy is a blessing for everybody, but people are still doubtful about the usefulness and benefit of it. A biomass power plant manager manages the operation of biomass power plants or power stations and controls the transformation of garbage into utilisable energy.
Quick Facts for Biomass Power Plant Manager
Industry

Energy

Average Salary in India

₹63333.33

Suitable for

Male, Female

Anybody with a keen interest in science, technology and environment may choose to become a biomass power plant manager. We also see that some professions are gender-specific, as only a man or a woman can pursue a certain profession. Both male and females can opt for a biomass power plant manager career path comfortably. Anyone who has the ability, regardless of gender could become the biomass power plant manager.

Any special needs

Yes

The profession of biomass power plant manager supports everyone, even the physically disabled person. Although a biomass power plant manager needs a reasonable amount of fitness and strength is required, as the work can be physically exhausting sometimes.
What is the role of Biomass Power Plant Manager?
Biomass power plant managers do a wide variety of tasks, such as: monitoring the functioning of biomass power plants or maintenance workers, keeping records of the quantity of energy the plant generates and coordinating with national and regional legislation. They also track and modify equipment to ensure adequate levels of productivity are achieved, ensure that operational activities are conducted in compliance with regulations and make sure that proper safety procedures are being followed.
Biomass power plant managers rebuild and test equipment by using specialised power tools and distribute electricity and track operational activities at the plant. They often review data and information which are produced to confirm safety levels of energy.
Maintenance work
As a biomass power plant manager, he or she is required to perform tests to assess biodiesel or fuel use, cost or conservation measures. He or she is liable for monitoring the consumption or management of industrial biomass, He or she is also required to monitor and analyse biomass consumption in households. He or she is responsible for observing field-safety regulations at work.
Review
Biomass power plant manager reviews records, datasheets or reports to ensure sufficient rates of output and safe manufacturing conditions or to detect problems with equipment or processes in power generation. He or she provides performance reviews, and also collects thoughts from the employees too and gets more acquainted with the areas that need improvement. Biomass power plant manager also reviews the performance parameters of the biomass operations to ensure compliance with regulatory requirements.
Monitoring operations
By monitoring control system parameters, distributed control systems, switchboard. gauges, dials or other indicators, biomass power plant manager controls the operating status of biomass plants. He or she often monitors and operates communications systems like mobile radios. Biomass power plant manager also manages parts for biomass plants and supplies inventories for production.
Maintenance of equipment
Biomass power plant manager assesses trends in power generation or demands to identify opportunities for improved operations. He or she tests and maintains and also repairs machinery or equipment for the distribution of electrical power, using hand tools, power tools and test equipment. Biomass power plant manager evaluates processes, equipment, and facilities for biomass gasification for ways to boost capacity and reduce operating expenses.
Manage plant operation
The biomass power plant manager manages and schedules plant operations such as deliveries of wood, waste or refuse coal, removal of ash, and routine maintenance. They track communication devices, such as cell radios, and operate them. Compile and document organizational sort data or logbook data.
Types of a Biomass Power Plant Manager
Biomass Facility Manager: Biomass facility manager examines mechanical problems, suggests repairs if necessary, replacements and upgrades in machineries. He or she collects samples of oil, water, wastewater, gas and air for analysis, and collects operational data from the workshop to maximise flow as appropriate. Biomass facility manager identifies and validates the conditions and disorders of adverse plants, performs maintenance and repairs equipment. He or she manages technological and administrative services for all tasks associated with the production, provides guidance to support operations including gas processing equipment, system operation and maintenance, energy conservation, project management.
Renewable Energy Engineer: Renewable energy engineer solves problems by using mathematical and scientific principles to perform the following functions in the renewable energy industry, such as investigating and designing windmills, geothermal plants as well as solar photovoltaic cell types. Renewable energy engineer offers guidance and documentary evidence for site control, authorising and regulatory requirements, locations for resource monitoring, conceptual layouts.
Biomass Plant Technician: Biomass plant technician evaluates and monitors feedstock containing raw biomass, such as timber, waste materials. He or she prepares pumps, valves, motors or turbines to monitor and regulate biofuel or biomass-fueled power output. Biomass plant technician conducts routine maintenance or creates repair work of mechanical, electrical or electronic devices. He or she investigates biomass power plants or industrial equipment, records damage and technical issues and also operates biomass fuel-burning boiler or biomass fuel-gasification control devices according to instructions.
What is the workplace/work environment of Biomass Power Plant Manager like?
A biomass power plant manager is associated with biodiesel or energy production by natural resources such as renewable or sustainable energy sources like agriculture waste. Working conditions vary from location to place, and depend on various factors. This segment explains the biomass power plant manager's in-depth understanding of its work climate. It can be a very isolated workplace environment in some circumstances but there is usually a good supporting team. The conditions of work depend on the nature of the job and the duties assigned to the manager.
Does Biomass Power Plant Manager require travelling?
Likely
A biomass power plant manager spends much of his time in the office setup. This is a regular managerial job and so the person generally works in an office desk but they need to visit the workshop often. Travelling is a large part of the job, though working at night is uncommon in this profession. With some multinational organisations, there are various international travel opportunities available.
Employment Shifts
The work shift for a biomass power plant manager is usually full-time. The biomass power plant manager needs to work full-time but vary according to the duties and obligations. Biomass power plant manager appears to only work in the regular shift but that does not mean they will not have to spend extra hours. The biomass power plant manager typically works 40 to 45 hours a week, with exceptionally hectic projects, generally requiring additional shifts.
Employment Nature
Contractual, Permanent
The employment of a biomass power plant manager can be either permanent or contractual in nature. The biomass power plant manager has to work as part of a company. He or she communicates with the engineers about assignments or communicates with clients around the world. He or she must be able to travel to meet clients, and the conditions of jobs can differ depending on the geographic position of the company. He or she can be employed for a certain period of time occasionally, however, commonly works as a permanent employee.
Work Place
Laboratory, Office
Biomass power plant manager performs duties in the office setting and laboratories. This job requires not much physically demanding work, but the intellectual ability is needed. Physical strengths are often required in some circumstances. Biomass power plant managers generally work in an office environment.
Presence in Geographical Area
Semi-urban, Urban
Places in South India including Chennai, Hyderabad, Bengaluru offer a range of work opportunities in this sector. Even outside South India, biomass power plant managers have many opportunities for employment like Mumbai, New Delhi, and Kolkata. The primary job opportunities for biomass power plant managers are in the cities.
Time Pressure
Likely
Biomass power plant managers perform certain tasks in a particular timespan by a company or individual. This job takes a lot of time and mental energy because we know that without hard work, nothing great can be accomplished.
Overtime Details
Biomass power plant managers work with several big companies generating biomass. They work for usually nine hours a day. But in the crucial projects, they must work more than fifteen hours a day. Some projects also need more concentration, in those cases, they need to extend the timing of their shifts to complete it in time.
Weekly Hours of Work
Min 40 Hours
Biomass power plant managers operate about forty hours a week, which means nine hours a day. Biomass power plant managers' jobs fall under some shifts, but they may work more hours in various types of projects. The regular work is performed on a job-site, as a biomass power plant manager is required to conduct various research and evaluation during the job performance.
How to become a Biomass Power Plant Manager?
What are the skills and qualities required to become a/an Biomass Power Plant Manager?
Critical thinking: Critical thinking helps workers to use modern, innovative technologies to enhance production processes. Biomass power plant managers need to think rationally about recognising the advantages and drawbacks and offering strategy, insight or solutions to the challenges which arouse in the workplaces. They should think out of the box in order to arrive at better realistic solutions. Biomass power plant managers use sound logic and analysis to draw conclusions from the experimental data.
Problem solving ability: Biomass power plant managers have to be comprehensive in the time of analysis and problem-solving approach. Biomass power plant managers control the operation or supervise the workers at biomass power plants. They use and assess experimental methods to find solutions to complex scientific problems. Biomass power plant managers investigate the effects of operational deficiencies and assess what can be learned about them. Troubleshooting is all about recognizing the main problem and bringing forward solutions to it all.
Time Management: Time management expertise may be what nearly every employee should possess. Biomass power plant managers are no different from other careers because they also have to work longer hours due to the intense workload of work. Biomass power plant managers typically need to meet deadlines when biodiesel and other products are made. Biomass power plant managers need to be able to handle resources effectively and prioritise activities while preserving the quality of the job. Overtime also needs an exceptional level of time management. So we can certainly define this time management as one of the most important competencies in this field.
Which certifications and internships can be helpful in becoming Biomass Power Plant Manager?
Internship Availability
Yes
In a student's career, internships are seen as the best way to gain industry exposure. The internships are focused on providing candidates with real-life experience. In addition, internships provide the potential candidate with the ability to apply the theoretical concepts he or she acquired during their college days in order to put them into practical use. An internship is an ability that someone receives from a business. This also allows students to develop their skills, knowledge including concepts that they developed mainly during the course.
Biomass interns gain experience and they get to know how to identify problems in equipment and also in the production process. The interns generally do the basic work and try to grasp the knowledge from the biomass technicians and the engineers.
Career Path Progression for Biomass Power Plant Manager
Biomass plant engineer: The job of biomass plant engineer includes examining operational plans, making sure that equipment and processes comply with regulations, and resolving any mechanical problems arising with the equipment. This can be quite a physically demanding role, with long and tedious hours spent standing or crawling inside heating systems or crouching to fix devices. Biomass plant engineer normally operates full time during daily business hours. This job suits great problem-solvers who possess mechanical skills and prefer to work as part of a
Plant operator: Power plant worker conducts a wide variety of activities to ensure that machinery that generates and distributes electrical power is controlled efficiently and safely. He or she operates electronic systems, manages gauges and meters, conducts routine checks, and maintains equipment. The plant operator is able to function the control unit, conduct complex electrical or mechanical routine maintenance tasks, and act as a technician for instrumentation and devices. He or she will be required to conduct performance tests on new and existing machinery for plants. The plant operator reports to the plant manager directly.
Research agronomist: Research agronomist conducts and implements development procedures to ensure that planned research projects are accomplished. He or she analyses reports and produces those reports to the management, investors or other stakeholders. Research agronomist has an innovative mindset with good troubleshooting abilities and at the same time being able to monitor all research and production processes. He or she collaborates on advanced solutions to support farmers meet increasing demands for food and fuel based on plants.
Biomass Power Plant Manager Jobs and Salaries
Biomass plant engineer
Monthly Salaries
Average Salary

60000

Junior Level Salary

30000

Senior Level Salary

80000
Job Description
Biomass plant engineer is an experienced position of technical jobs that will operate under minimal guidance. He or she implements prescribed methods and industry standards to the execution of all project phases and to assist other plant staff in more complicated tasks.
Salary Description
The salary of a biomass plant engineer is dependent on the position which one holds. Experienced worker's salary is gradually rising. Biomass plant engineer has an average salary of up to six lakhs per year. At the initial days, he or she earns more than four lakhs a year and at senior level, this rises to more than nine lakhs a year.
Plant operator
Monthly Salaries
Average Salary

50000

Junior Level Salary

25000

Senior Level Salary

70000
Job Description
The plant operator performs regular day-to-day operations and plant repairs, including general plant activities, mechanical repairs, electrical maintenance, or maintenance of instruments. The plant operator monitors the performance of the plant and is able to identify mechanical, electrical and control issues, and capable of carrying appropriate action where necessary.
Salary Description
Acquiring more industrial experience in this field is a way to maximise salary. Plant operator gets less than other professions in this industry at the initial stage of his or her career, which is more than Rs. three lakhs each year but eventually receive around eight senior lakhs per annum.
Research agronomist
Monthly Salaries
Average Salary

80000

Junior Level Salary

50000

Senior Level Salary

100000
Job Description
Research agronomist oversees the laboratory and manufacturing teams, as well as coordinating with facility and operations managers to maintain production and testing schedules. Research agronomist analyses leading-edge technologies in relevant fields and evaluates the organisation's involvement.
Salary Description
The salary of a research agronomist depends primarily on the firm the individual works for. With the years of work experience the salary increases. Research agronomist receives more than eight lakhs per annum on average. At the initial stage, he or she earns more than six lakhs a year but at the senior-level of career, research agronomist gets over twelve lakhs.
What is the job outlook for Biomass Power Plant Manager?
With the emphasis of finding alternate source of energy, the future of in this job scenario looks bright. A powerful business model is expected to attract local businesses to develop responsibility for delivering biomass to processing plants. If crop failure occurs, operators of biomass power plants explore the possibility of using energy crops as a substitute for crop waste. Bamboo and napier grass can be grown on marginal as well as degraded lands.
As far as the job rise is concerned, there is a gradual increase in the demand for biomass powerplant managers. As mentioned above, with the rise in the quest for alternative fuel, there is a good chance that the demand for this profession will only grow. With various government policies in effect and in place, the future of this profession looks promising.
Frequently Asked Questions for Biomass Power Plant Manager
Que. How does a biomass power plant work?
Ans.
In a direct combustion process, biomass is heated in a combustion chamber or furnace to produce hot gas, that is driven into a boiler to make steam which also is expanded to create mechanical or electrical energy by a steam turbine or steam engine.
Que. Where is biomass used?
Ans.
Biomass is the only source of renewable energy that can be converted to renewable fuels, including ethanol and biodiesel. Biodiesel has been used to power automobiles and is manufactured in countries like Sweden, Austria and the United States through gasification.
Que. Can biomass be used in homes
Ans.
Nowadays more than 10 per cent of biomass is used for electricity production. Residents and businesses are now the third-largest consumers, about one in ten households use wood for excess heat in fire pits and stoves. Timber is being used as the main heating fuel by less than three per cent. In the future, power stations can be developed to fuel power plants.
Que. What are the disadvantages of biomass?
Ans.
These are some disadvantages of biomass energy, such as it requires a large amount of space. For certain biomass plants to be produced, a lot of land and water are usually required and, even after they have grown, the product requires a significant amount of storage before being transformed into energy.
Que. What are 6 sources of biomass?
Ans.
There are many sources of biomass, one of those sources is plants, from where biomass can be produced. There are various plant types that exist, such as corn, switchgrass, miscanthus, hemp, sorghum, sugarcane, and bamboo. Hardwood, agricultural waste, industrial solid waste, manufacturing waste, and landfill gas are the main waste energy feedstocks. But one of the main sources of biomass is waste sludge.
You might also be interested in
The question have been saved in answer later, you can access it from your profile anytime.
Access now
Report Question
Select your reason of reporting