Who is a Equity Research Analyst?
An equity research analyst tells you how to become rich. Close the doors. Be fearful when others are greedy. Be greedy when others are fearful ~ Anonymous
If you are interested in the field of finance and have an analytical mind then choosing an equity research analyst career path is a possible choice for you. With your analytical and research skills you can project as well as recommend your clients in order to invest in equities which will yield a good amount of profit on their investments. If you are hard working enough you can have your own company and be your own boss with a few years of experience. Not only that one can also become an investment banker and earn big bucks for himself or herself. Equity research analyst job is for both buy-side and sell-side firms in the securities industry. They produce research reports, projections, and recommendations concerning companies and stocks. Typically, in the career as an equity analyst, one specializes in a small group of companies in a particular industry or country to develop the high-level expertise necessary to produce accurate projections and recommendations.
If you have questions like what is equity research? How to become an Equity Research Analyst? what is the career as an Equity Research Analyst like? Then continue reading the article.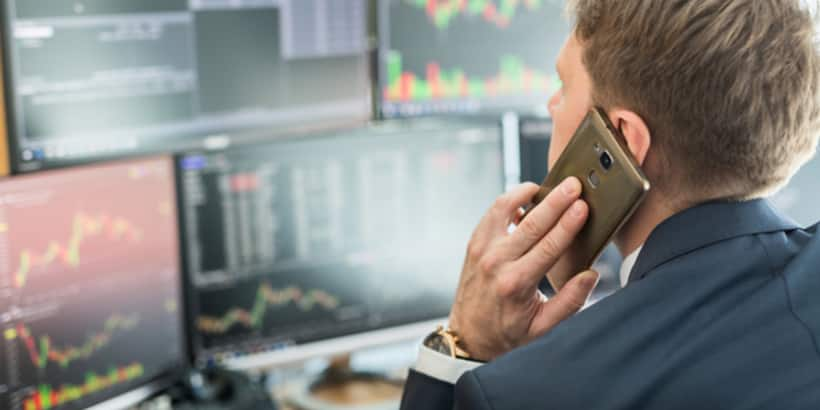 Equity Research Analyst in a Nutshell
The Equity Research Analyst job includes monitoring the market data as well as the news reports. After that, they begin speaking to their contacts in the companies and organisations that they have been studying and following in order to update their research on a daily basis. New hires may work with a variety of analysts over the course of months as a general introduction to the job. In the career as equity research analysts, individuals generally spend most of their time in writing reports as well as they get involved in developing recommendations rather than spending their time on financial modeling. A Senior Equity Research Analyst who has got a high level of expertise in his or her area of specialty also has a choice of moving into an investment management role where one can do the job of overseeing a research team and an investment portfolio.
If you want to know more about how to become an Equity Research Analyst? or wish to know more about Equity Research careers then continue reading the article.
Quick Facts for Equity Research Analyst
Industry

Finance

Suitable for

Male, Female, Others

An individual from any section or gender can become make a career as an equity research analyst. It doesn't matter which gender he/she belongs to when it comes to becoming an equity research analyst. Equity research analyst jobs are one of the most exciting and non-conventional professions where an individual's gender is insignificant. Although gender doesn't matter in this profession, it is highly dominated by men.

Any special needs

No

When it comes to equity research analyst jobs it is better to be physically fit for a better and efficient way of working. However, there is no hard and fast rule that it is compulsory to be physically fit in the career as an equity research analyst. As long as the disability doesn't come in the way of one's work they are good to go for this field.
What is the role of Equity Research Analyst?
An Equity Research Analyst is a professional who works in the financial security industry or popularly known as securities industry. An equity analyst offers his or her services to investment firms (buy-side) as well as individuals or brokerage firms (sell-side) that sell products to buy-side. In a buy-side firm – for example, in the case of a wealth management firm, a pension fund or a hedge fund, an equity research analyst job is about supplying information along with the recommendations to the firm's investment managers, whose job is to oversee the client investment portfolios so that he or she can make the final decisions about what securities to hold. In a sell-side firm, such as a brokerage or a bank, an equity research analyst's job is to produce reports and recommendations for the firm's sales agents. The information is important for the sales agent as then he or she can go on to use the information to sell investments to their clients and the general public.
Analyse financial information
Equity research analysts' job is to analyze the bits of financial information so that he or she can conduct analytic and strategic research. Research is a very vital part played by an equity research analyst. In order to meet several client needs, he or she provides support to the research teams of the organisation one is working for.
Prepare reports
The job function of equity research analysts includes using the information that came from their research, equity research analysts then make reports based on their analysis of the financial statements they researched. Reporting helps the companies institutions or government make decisions in real-time, make choices, as well as schedule. It seems to be an internal means of communication within the organization and among the employees. To document on potential issues impacting the company's activities.
Attend meetings
Meetings help people feel inclusive, confident, and essential members of the team and also having the chance to contribute to the improvement of our businesses. Meetings and private meetings are the catalysts in operating the businesses. Equity research analysts are capable of communicating recommendations regarding and findings, attending meetings with equity research analysts and giving presentations about financial information. They even present their financial forecasts.
Generate Investment Ideas
Equity research analysts' job is also to synthesize data to come up with new investment ideas and make recommendations about financial actions and decisions. An equity research analyst can help a consumer safeguard their wealth and reduce costs and charges to a minimal level. They will guarantee that the income of a customer is available for distribution as per the desires of the customer. It is focused on the priorities of the client, analysis of financial conditions will cause changes in financial goals.
Types of a Equity Research Analyst
When it comes to equity research careers, there are several opportunities available for the candidates. Some of the equity research analyst jobs are mentioned below:
Equity Research Associate: Most equity research analysts begin in entry-level research associate positions after completing bachelor's degree programs. Research associates work under the direction of a senior equity research analyst who creates and conducts research and financial models. The job of Equity Research Associates is to analyze securities, conduct performance and changes in financial, assess equity investments, perform industry-specific studies, create proprietary documents and generate financial models.
Equity Research Analyst: Equity research analysts analyze data to develop new investment techniques to make specific suggestions on financial decisions and choices. Equity research analysts are analyzing opportunities and threats in their research and assessments. They convey this to their customers and make suggestions as required. After a few years of experience, one can start working as an equity research analyst.
What is the workplace/work environment of Equity Research Analyst like?
In the career as an Equity Research Analyst, one usually works in a corporate set up. They keep visiting their clients so they might have to go around places a lot. It is one of the most demanding career that provides a good compensation. Equity Research Analysts spend around 70 or more hour per week. The quality of research is crucial in this career.
Does Equity Research Analyst require travelling?
Likely
Yes, an Equity Research Analysts job requires travel every now and then as he/she is supposed to go and meet their clients on a regular basis.
Employment Shifts
Full Time
An Equity Research Analyst job is a full-time based job. One may have to work for extra hours depending on the requirement or in order to meet several deadlines or during the peak time of the market.
Employment Nature
Permanent
Equity Research Analyst jobs are permanent in nature. Aspirants can find Sell Side Equity Research and Buy Side Equity Research Analyst jobs through job portals such as naukri.in, LinkedIn and others.
Work Place
Office
An Equity Research Analyst usually works in an office environment. There is no field work associated in this job role.
Presence in Geographical Area
Urban
In the career as Equity Research Analysts, individuals are usually hired in urban locations as most of these locations form the financial hub of the region.
Time Pressure
Likely
Time pressure increases during the end of tax months or financial years in the career as an equity research analyst. In situations like this, they are required to work overtime. Generally, when the work pressure is low, they work according to their scheduled time. But the time pressure increases during the end of tax months or a specific project deadline which results in time pressure.
Overtime Details
Equity Analysts are typically responsible for working 9 hours a day. The work pressure in the equity research careers is considered a little higher than the average. However, it also depends on one's job role and responsibilities assigned. Sometimes, they are required to work for long hours depending on the deadlines and such requirements. Apart from this, they generally work under their scheduled time itself.
Weekly Hours of Work
Min 50 Hours
Equity Research Analysts job is generally nine hours but it can also stretch to as long as 12 hours when there's a requirement to meet a certain deadline. They work from Monday to Friday beginning from 9 am in the morning. Analysts might work the same amount as Associates: 50-70 hours per week, with ~12-hour days on average, and longer hours during the earning season.
How to become a Equity Research Analyst?
Steps to become a Equity Research Analyst
What are the skills and qualities required to become a/an Equity Research Analyst?
The equity research analyst skills requirement depends on the experience level of an individual in the field. If the candidate is a fresher, the employer wants a working knowledge of how to use Excel in equity calculations and knowledge of various equity-related concepts.
If the individual has one or two years of experience, the employer, in addition to the above, wants attuned analytical skills and use of logic in preparing ratio analysis, income statement and balance sheet. Candidates must have a basic knowledge of financial modeling, report writing skills, and fluency in English for both written and spoken communication.
Equity research analyst skills required are as follows:
Critical Thinking: Critical thinking is an important equity research analyst skill. This means the ability to use logic and reasoning for ascertaining the weaknesses and strengths of any problem. In the workplace, critical thinking skills should be developed. Critical thinking is relevant as it makes sure you get the best solution to these problems. Employers prefer workers who could really provide a record of using critical thinking abilities. They need workers who would resolve issues efficiently and more specifically, we want those who can solve them quickly.
Problem Solving Ability: The candidate should possess decision-making and complex problem-solving skills in the career as equity research analyst. Even though the equity researcher works with a team, he/she often needs to think independently, be accountable and take self-motivated initiatives. The researcher has to analyze and solve complex problems. It is also an equity research analyst skill to be an active learner. Learning isn't static here. There is a high learning curve because new information keeps coming in and they impact current and future situations and decisions. The equity researcher needs to assess and monitor performance, take corrective actions and initiate improvements in the working process. Sometimes the researcher is required to set up a system to record and analyze performances. The person-in-charge has to determine the working conditions of the research system and its impact on the working environment.
Analytical Skills: An equity research analyst has to be strong in analytical ability. They need to draw out the story behind a company's data, whether qualitative or quantitative. Strong analytical and reasoning skills is also one of the most important equity research analyst skills that aspiring students need to possess. Analytical skills are valuable as they help people find solutions to existing challenges and to assess what measures to take immediately. Identifying problems and dealing with the situation for viable solutions is a core trait at all stages in each and every job.
Financial Knowledge: Big banks conduct their own training programs and teach their upcoming batches everything from scratch. However, during lateral hiring or in the case of boutique firms that don't have training resources, a candidate that knows the basics of financial analysis would definitely have an edge over others. Associates are encouraged to invest in a CFA program (Most firms usually refund the exam fees if cleared in the first attempt)
Attention to Detail: Any small error made by the Associate / Analyst in their analysis can cause huge losses for the investors that depend on their opinion. Hence, it is extremely important to be thorough and pay very close attention to detail in the career as equity research analyst. Detail attention is important, as it helps avoid problems and enables workplace success. The issue is that it could be almost challenging to be attentive to detail when you're at work and the supervisor and coworkers continue disrupting you to concentrate.
Industry Expertise: To be successful in the career as an equity research analyst, Associates must aim to become experts in their sectors. This would translate to becoming a top-notch Analyst and a force to reckon with among the industry players. Increasing the knowledge of the industry provides a significant advantage and helps you improve your business. Employees should make plans for business research and education on a daily basis because this is a critical component of your career development.
Communication Skills: An equity analyst must communicate well, at least in the written form to begin with. As he/she becomes an Analyst, apart from coming up with well-written reports with reasonable predictions, networking abilities also become important as he/she may have to do marketing events like arranging non-deal roadshows for their clients. Candidates need to have excellent reading; writing and speaking skills because you are required to read detailed work documents, prepare research reports and verbally communicate information to others without any error.
Popular Online Finance Courses and Certifications
Online Banking And Finance Courses
Which certifications and internships can be helpful in becoming Equity Research Analyst?
We have provided below major certification courses specialising in the stock market. Aspiring individuals may opt for these courses to upgrade their skills and knowledge to become Equity Research Analyst.
Internship Availability
Yes
Equity Research Analyst internships are a good way of gaining practical experience in this particular industry. It gives the individual the necessary exposure to the industry and the work environment so that in a way, the candidates are prepared for the pressure which comes along with the career of an Equity Research Analyst. Equity Research Analyst internships also help the candidate in giving a brief overview of what the work environment is like and individuals are prepared to face the possible situations. Not only that, an internship is also beneficial for making contacts, which can later help in getting jobs. There is a wide scope for interns to learn to pick up the tricks of the trade during internships. When it comes to an equity research analyst job it is very important to have a practical world experience. One can go for an internship in this field during the time of their post-graduation or before they join a job.
Career Path Progression for Equity Research Analyst
There are several equity research career opportunities available for aspiring candidates. Depending on the equity research course one pursued an individual can make a career as equity research analyst.
Equity Research: The most obvious equity research analyst career path is to carry on doing what they know best. Equity research analysts and associates rise through the ranks to become AVPs, Directors and managing directors. At each of these levels, the work gets progressively better, the hours get easier, and you get quite a decent bump in compensation. Equity research work is well-suited for people who really like to crunch numbers and understand businesses. If that is what appeals to you, congrats, you have found your calling! Another thing to remember is that the more time you spend covering a particular sector, the more reputation you build as an expert and the more valuable you become to your employer. This, over time, can lead to a fulfilling and rewarding career.
Fund Manager: Countless equity research analysts and associates eventually move on to become fund managers at asset management firms, hedge funds, mutual funds or other such setups. This is an obvious and logical move as the core skills necessary for a fund manager role are quite similar to what an equity research analyst learns over the course of his or her career. As a fund manager, you use the same research skills to determine whether a security is worth investing in or not. The main difference is that rather than just looking at one single security at a time, you look at your entire portfolio and then do a relative analysis of which security to invest in.
Trading Analyst: Some equity research analysts' job is to manage the private portfolios of high net worth individuals. This essentially means that you work for one or more rich people and manage their personal investments. The reason this may be preferable over other exit options is that you have a lot of flexibility in terms of the amount of workload that you want to take on. You can operate as your own business entity rather than as a salaried employee.
Corporate Roles: Lastly, there are roles available on the corporate side. For example, you could be working in the investor relations team of a company that is responsible for interacting with investors including equity research analysts. Depending on your sector experience, you might prove to be quite a valuable asset to a company operating in that sector and will get paid accordingly.
What is the job outlook for Equity Research Analyst?
In the career as an equity research analyst, there are significant opportunities for the candidates for job growth. Research is considered as a good entry post as an equity research analyst. With time, junior equity research analysts can climb the ladder and become senior equity research analysts. Equity research analysts salary also increases once an individual is promoted to a senior position. Others can become regional fund managers or heads or research. Most of the important decisions are made by senior persons. Traditionally, going up the job growth ladder in the career of an equity research analyst takes long. Therefore, it is advisable to do a poster graduation in order to experience a significant job growth. Some experts also suggest that moving around in different banks could also help in job growth of an individual.
The Financial Market has grown leaps and bounds over the years for equity analysts. Apart from being one of the largest markets of the county, financial markets have also offered a lot of employment opportunities in the career as equity research analyst. Maybe this is one of the reasons that every year, more and more people are thriving to make their career in the equity market. Unlike in investment banking and private equity, where the Analyst is at the bottom of the hierarchy, the Analyst sits at the top in research. The Equity Research Analyst's job is to manage relationships with the companies they cover and the institutional investors that might be interested in those companies. The division is known for its equity research reports, but Analysts add value mostly by setting up meetings, making introductions, and giving investors new perspectives or information they hadn't considered. For many decades, Analysts did this and gave away research for free to encourage institutional investors to trade with their bank, indirectly generating commissions. Now, institutional clients pay directly for research, so the role generates revenue more directly (or fails to do so if the clients don't pay).
Student Also Liked:
Online Degree and Diploma Courses
Online Free Courses and Certifications
Online Short Term Courses and Certifications
Frequently Asked Questions for Equity Research Analyst
Que. Is an equity research analyst a good job?
Ans.
When looking at a career in the capital markets, it's important to understand if an individual is a better fit for investment banking or equity research. Both offer excellent work experience and great pay. Equity research analysts' career path is very demanding, with associates and analysts frequently working 70+ hour weeks.
Que. Is Equity Research stressful?
Ans.
If one experiences consistent mid-intensity stress levels in banking, equity research analysts' career path gives you low-intensity stress most of the time, with occasional spikes to high stress. But, if an individual is not okay with working for long durations a day then this job can become stressful in nature.
Que. Why is equity research important?
Ans.
The role of equity research is to provide information to the market. A lack of information creates inefficiencies that result in stocks being misrepresented (whether over or undervalued). Research is valuable because it fills information gaps so that each individual investor does not need to analyze every stock.
Que. What is the buy side and sell side?
Ans.
Buy Side vs Sell Side. The Buy Side refers to firms that purchase securities, and includes investment managers, pension funds, and hedge funds. The Sell Side refers to firms that issue, sell, or trade securities, and includes investment banks, advisory firms, and corporations.
Que. What are the different types of analysts?
Ans.
There are four types of analysts out there, and they have labels: "Super User", "Business Analyst", "Analytical Modeler", and "Business Manager."
Que. What is an equity research analyst salary?
Ans.
An equity research analyst salary at the beginning of the career is between Rs. 20,000 to Rs. 25,000. Eventually, with time and hard work one can increase the salary and earn better in the career as equity research analyst.
You might also be interested in
The question have been saved in answer later, you can access it from your profile anytime.
Access now
Report Question
Select your reason of reporting