Bank Probationary Officer (PO)
Who is a Bank Probationary Officer (PO)?
Everyday is a bank account, and time is our currency. No one is rich, no one is poor, we've got 24 hours each ~ Christopher Rice
Bank PO full form is a bank probationary officer is the first level in the banking organization to function at an officer cadre. A probationary officer should complete a probationary period of one year to two years based on the bank, after entering the financial institution. Employment in the banking industry is a transferable profession in which the probationary officer is required to operate for a maximum duration of three years in a single branch. A career as Bank Probationary Officer (PO) requires handling client complaints and dealing with other service difficulties.
His or her work involves various responsibilities like overseeing the employees, and managing loans, mortgages, and financial resources.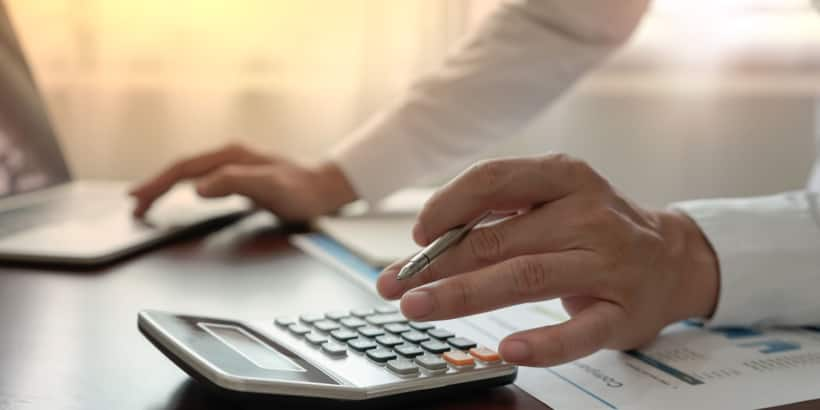 Bank Probationary Officer (PO) in a Nutshell
A career as Bank Probationary Officer (PO) is seen as a promising career opportunity and a white-collar career. Each year aspirants take the Bank PO exam. This career provides plenty of career development and opportunities for a successful banking future. If you have more questions about a career as Bank Probationary Officer (PO), what is probationary officer or how to become a Bank Probationary Officer (PO) then you can read the article and clear all your doubts.
Quick Facts for Bank Probationary Officer (PO)
Industry

Finance

Average Salary in India

₹74600

Suitable for

Male, Female, Others

A career as bank probationary officer is not very gender-specific. Males, females, and everyone can prefer this as their profession. Though gender does not really impact the bank PO salary. The gender and ethnic diversity of bank probationary officers, is particularly not low as seen in the other professions.

Any special needs

Yes

Career as bank PO suits everybody, including the ones with physical disabilities. Individual people with physical deformities may also be probationary officers at the bank. An aspiring candidate for a bank PO job is required to appear for the bank PO exam. Candidates must possess the drive to prove to the world, that under that circumstances also he or she is able to always achieve his or her objectives.
What is the role of Bank Probationary Officer (PO)?
A career as Bank Probationary Officer (PO) requires performing multiple tasks. A Bank Probationary Officer (PO) is required to assist their branch manager in each and every financial system and domain. The role of Bank Probationary Officer (PO) includes administrative jobs, managing duties such as branch manager in the absence of a branch manager, routine functions, and some other activities such as raising the bank portfolio in credit and advancements, recovery management, and settlement of claims.
There are several other departments in the banking industry, such as foreign exchange, treasury, clearing, and risk management from which one might have to function more according to their priority.
Handling of cash
The probationary officer role is to manage the cash section in the banks too, due to the excessive burden and the obligations on the clerks as a result of multiple government initiatives being associated with the banks in the country. The Bank Probationary Officer (PO) also has to open a temporary counter within the bank premises to distribute cash deposits and withdrawals because of the large number of customers in the branches. Several other banks even assign the duty of probationary officers for maintaining the ATMs in a specific region.
Customer service
The clerical officers in a bank primarily manage the appointments, and with customer care, the probation officers also have to manage the client and seek to provide all the details and care that the bank has ordered. Avenues such as creating a new account, working with new and existing customers' ATM cards, managing withdrawals and loans, and providing chequebook are some of the customer service duties that the bank probationary officer could regularly have to do.
Reporting and verification
The probationary officer role is to create a new account appropriately on a regular basis and close this every day that meets the everyday banking operation. Utilizing the information, the Bank Probationary Officer (PO) have to register into their database, print out documents, physically confirm each transaction and report whether any discrepancy is identified. The implementation of core banking requires the bank probationary officers to submit and check the financial documents to the national and zonal offices on a continuous basis.
Promoting business
The role of Bank Probationary Officer (PO) requires ensuring that the different products and programmes provided to its customers by the bank are implemented. Probationary officers may also need to meet customers and organizations to promote deals as the public banking industry generally does not have any advertising or marketing departments to boost the bank's profits.
Payment clearance
Even though bank clerks are allowed for most money transactions and payments but in circumstances of a certain value on the cheque, demand draft, national electronic funds transfer (NEFT) or real-time gross settlement (RTGS), and other payment methods, they will also have to take bank PO's approval and permission. Often, he or she solves bank clerks' difficulties during some transactions if it is required.
Types of a Bank Probationary Officer (PO)
There are several other sub-disciplines of a career as Bank Probationary Officer (PO). Individuals who aspire to establish a career in the banking or finance industry can opt for alternative jobs to a career as Bank Probationary Officer (PO). We have mentioned below such job roles.
Account Clerk: Account clerks are responsible for activities like entering and filing records, and updating and checking accounts using computers, ledgers, and software for accounting. Many employers use their own software which requires training of the accounting clerk, while others use common generic software. It is one of the major sun disciplines of a career as Bank Probationary Officer (PO).
Administrative Assistant: Most administrative assistant roles relate to handling and transmitting information within an office. It usually involves answering telephones, taking notes, and keeping financial documents in the bank. Administrative assistants might be able to send correspondence, and also for addressing customers.
Bank Clerk: A bank clerk is considered an entry-level role in the banking sector. He or she is responsible for processing customer transactions and answering visitor questions. A bank clerk directs customers to bank personnel and verifies personal and financial data of people having a bank account or applying for opening a bank account in a certain branch. His or her role requires the support of cash management activities.
Insurance Analyst: A career as an insurance analyst is one of the finest jobs in the banking sector. An insurance analyst holds several responsibilities such as conducting an assessment of various insurance policies and determining associated risks for both the insurance company and policyholders. A career as Bank Probationary Officer (PO) requires to get proper training in each aspect of banking, insurance is one of them. An insurance analyst reviews insurance applications and ensures that all the essential information is provided by the client for processing a policy.
Cashier: The primary function of a cashier will be to help customers in the process of in-store check-out. Primary responsibilities include ringing up transactions, unloading goods, applying for pricing information, accepting discounts, receiving payments, and making necessary adjustments. A career as Bank Probationary Officer (PO) also involves performing the role of a cashier.
Credit manager: Credit manager, commonly regarded as loan officers, help individuals in managing the process of obtaining loans from a financial company. He or she is also focused on finding a payment scheme for borrowers who have experienced difficult times.
Insurance Officer: Insurance claims are reviewed by the insurance officers to decide whether or not they could be compensated and also how much they are worthy. They usually operate for a number of insurance firms, starting from car insurance to medical insurance.
Related article: Career as bank clerk
What is the workplace/work environment of Bank Probationary Officer (PO) like?
A career as Bank Probationary Officer (PO) is a desk job. It mainly involves performing managerial tasks such as looking after public relations, controlling and overseeing branch operations and tasks, resolving customer-related concerns and complaints, and authorizing and tracking daily branch and customer transactions. A Probationary Officer work to issue chequebooks, ATM cards, passbooks, and demand drafts and manages loan processing. Workplaces of the bank's probationary officers require to have a formal code of dress. There is no work-from-home scenario for a bank PO. Sometimes workloads are more in metro cities, head offices, and regional offices than in rural banks. It is a rewarding career with progressions and promotions in the banking sector. There are various opportunities for career growth in the banking sector.
Does Bank Probationary Officer (PO) require travelling?
Not Likely
A career as Bank Probationary Officer (PO) requires handling customer complaints and queries, issuing ATM cards, demand drafts, and chequekbook. The work of PO in bank is required to do managerial tasks. A career as Bank Probationary Officer (PO) does not involve travelling for work purposes.
Employment Shifts
Full Time
In a career as Bank Probationary Officer (PO), working hours are fixed for all the banks. The bank PO working hours are from 10:00 a.m. to 5 p.m., although at the end of the financial year, working hours may vary. A bank PO is a full-time job and there is no option for working from home in this profession.
Employment Nature
Permanent
There is only a permanent job role in the career as Bank Probationary Officer (PO). Individuals work in a branch of a bank as PO officer or permanent employee who further gets promoted to senior roles.
Work Place
Bank, Branch of Bank, Regional Bank, State Bank, Cooperative Bank, Central Bank, Corporate Bank, Private Bank
A bank PO work in a branch of a bank. He or she performs desk jobs and interacts with clients. His or her work requires managing financial data, assisting the bank managers, providing support to clients, and handling other related tasks.
Presence in Geographical Area
Rural, Semi-urban, Urban
A career as Bank Probationary Officer (PO) is least likely to get affected due to the geographical aspects of the human population. A bank branch is located in almost all areas of human civilizations, except several tribal areas. A bank PO can be appointed in any of the banks located in urban, rural, and semi-urban areas. Work can be very tiring in a career as a bank PO who is posted in metro cities, head offices, and regional offices. In these branches, the workload is more than in other banks.
Time Pressure
Likely
In the career as Bank Probationary Officer (PO), time pressure increases during the end of tax months or financial years. In situations like this, bank probationary officers are required to work overtime. Generally, when the work pressure is low, the bank probationary officer works according to his or her scheduled time. But the time pressure increases during the end of tax months or a specific project deadline.
Overtime Details
A career as Bank Probationary Officer (PO) is a typical 10:00 a.m. to 5:00 p.m. job. The work pressure in the job is considered a little higher than the average. However, it also depends on one's job role and the responsibilities assigned. Sometimes, Bank Probationary Officers are required to work for long hours depending on the deadlines and such requirements. Apart from this, they generally work under their scheduled time.
Weekly Hours of Work
Min 35 Hours
In an ideal situation, the working hours in a career as a bank PO are from 10:00 a.m. to 5 p.m. (seven hours), which are normal hours of banking in India. Lunch hours vary across divisions. The regular lunch break is from 1:30 p.m. to 2:30 p.m. Though these hours can be extended in case of an increased workload at the end of the financial year.
How to become a Bank Probationary Officer (PO)?
Steps to become a Bank Probationary Officer (PO)
What are the skills and qualities required to become a/an Bank Probationary Officer (PO)?
There are several skill sets required to establish a career as Bank Probationary Officer (PO). These skills are crucial for progressing after the PO role. You can get promoted from Probation Officer's role to Assistant Bank Manager if you fulfill the minimum eligibility requirements. We have mentioned below the Probationary Officer skillsets to work efficiently in the banking sector. Here, we will discuss how to become a Bank Probationary Officer (PO).
Commercial Awareness: A career as Bank Probationary Officer (PO) requires the ability to understand worldwide financial patterns and potential market developments seems to be what defines an effective banker from an unsuccessful banker. And besides, this might be necessary to predict where economic trends are going to arise to either enhance or protect a specific region in the bank's business. It's also important to recognize how companies function in the corporate world and what influences them, specifically if a probationary officer works directly with them.
Determination: Corporate banking is an excessively harsh and demanding climate, in which probationary officers might have to resolve a lot of challenges on their path from good students to experienced probationary officers. As a consequence, probationary officers will have to be intensely determined to excel, though it means working extra hours and making compromises in their individual lives.
Work Ethics: Investment banking is not just for the unmotivated or the unproductive ones. The shifts can sometimes be long and exhausting, but due to concerns regarding the current company's lack of employment-life balance, there is very little motivation in the banks to remove this extreme culture. In the career as Bank Probationary Officer (PO), one is expected to drive themselves to the limits in order to be successful, specifically in the very first five years of their career.
Technical Skills: Businesses in the modern age requires a huge majority of transactions that probationary officers make on the basis of statistical analysis. Hence, in order to have access to and analyze the information, communicate with several other investors, find out more information, and conduct virtually almost every activity that individuals in a career as Bank Probationary Officer (PO) might need in a regular working day, he or she also needs to be tech-savvy. Bankers work with a number of advanced software, therefore, take every opportunity they can get to experience almost as much as they can throughout internships.
Communication Skills: Communication is a fundamental professional strength and the banking industry is no exception. If it's communicating non-financial clients' complicated financial concepts or processes, composing and preparing reports or practicing to connect effectively at the management level can have such a huge effect on the development of your profession. When probationary officers enter the banking sector, they must also make sure that their interaction skills have improved and are up to the mark and that they can clearly and confidently demonstrate the instructions.
Attention to Detail: Another requirement for the banking sector is a keen eye for observation, whether to observe unique patterns or operations that no one else has or generates detailed financial documents for higher management. However, many financial positions require the ability to recognize oddities or, more importantly, errors.
Popular Online Competition Courses and Certifications
Which certifications and internships can be helpful in becoming Bank Probationary Officer (PO)?
The following certifications are also available for students to choose from.
Internship Availability
Yes
A Bank Probationary Officer (PO) is actually a trainee-level job. We could say a career as Bank Probationary Officer (PO) is a type of internship in which one gets promoted to an assistant manager position.
Career Path Progression for Bank Probationary Officer (PO)
A career as Bank Probationary Officer (PO) is a trainee-level job. One gets numerous promotions in this career with experiences and clearing examinations to show progression level. The career hierarchy of a Bank PO is as follows:
Bank probationary officer-Assistant Manager-Branch Manager-Chief Manager-Assistant General Manager-Deputy General Manager-Chief General Manager-General Manager
Bank Probationary Officer: A probationary officer works on probation for two years. After successful completion of the probation period, he or she becomes an assistant manager.
Assistant Bank Manager: An assistant bank manager helps the manager in the smooth functioning of the bank and ensures everything gets done on time.
Bank Branch Manager: A branch manager is responsible for coordinating and directing the operational functions of financial institutions such as banks, building societies, or credit unions. He or she oversees front-office operations, provide high levels of customer service, and directs regular team meetings and training sessions.
Chief Manager: A chief manager is responsible for relationship management within the department and with cross-functional teams. He or she conveys sales meetings and actively participates in driving companies' goals and objectives.
Assistant General Bank Manager: An assistant general manager assists the DGM in all his activities and takes care of instructing the juniors in the absence of the DGM. The reports of daily work are taken by the AGM and submitted to the seniors to convey the progress to them.
Deputy General Manager: A deputy general manager manages the actual employees of the company and looks after the Execution of the orders given by his seniors. In case anything goes wrong in the functioning of the company, the DGM handles it initially.
Chief General Manager: A chief general manager oversees the functions of all the branches within a state.
General Manager: A general manager (GM) is responsible for the company's operations, including generating revenue and controlling costs. A general manager sits in the headquarters of the banking company. He or she is a part of senior management.
After learning the banking industry excellently, probationary officers could rise to the post of Assistant Manager or Manager in the next few years of time span. There seems to be no straightforward way to be a manager in a bank and so aspiring candidates who are interested in making everything to the heights in the industry will have to successfully qualify for bank PO exams. Individuals in a career as Bank Probationary Officer (PO) are required to apply for institutional promotional examinations after acquiring an experience of a minimum of two years for career progression.
Bank Probationary Officer (PO) Jobs and Salaries
What is the job outlook for Bank Probationary Officer (PO)?
The banking sector is considered one of the Indian economy's fastest-growing industries. It is a management position in the bank, and an applicant is promoted to the post of assistant manager (AM) or deputy manager (DM) after one to two years of training. Aspiring individuals can prepare from the previous year's bank PO exam syllabus. There is enormous growth in the career of a Bank Probationary Officer (PO). A Bank Probationary Officer (PO) can become a General Manager after years of experience and clearing the exams for promotion on each level.
The working hours of a Bank Probationary Officer (PO) are lesser than any other profession. A bank PO gets off each Sunday and second and fourth Saturdays. The working hours of working Saturdays are less compared to usual working days. He or she gets an off on all public holidays. He or she also gets 12 bank holidays and state holidays.
Students also liked
Frequently Asked Questions for Bank Probationary Officer (PO)
Que. What does a bank probationary officer do in a bank?
Ans.
A bank probationary officers prepare, manage expenditure, make budget, market, process loan and approve. A bank's probationary officers' function even involves administrative functions including overseeing clerical work, making the decisions for the bank's advantage, handling cash balance. Probationary officers have to check all the research that the bank clerk does.
Que. Which Bank PO salary is highest?
Ans.
A Bank PO salary in State Bank of India is higher than the other public sector banks that also provide probationary officers with a very lucrative amount. The monthly average and annual salary of the public sector bank is far higher than that of a bank probationary officer working in a leading private bank such as ICICI.
Que. How much loan can a bank probationary officer get?
Ans.
For employees and defence personnel funded by state or central government authorities the minimal loan amount is Rs. 50,000 whereas the maximum loan amount is Rs 10,00,000. Loan tenures vary from a total of twelve months to a maximum of sixty months or five years.
Que. What is the salary of ICICI Bank PO?
Ans.
ICICI Bank PO compensation package shall be Rs. 35000 per month at the time of entering ICICI Bank Probationary Officer salaries per month. All benefits, bonuses and job perks are included in salary. ICICI Bank Probationary Officer could earn more than four lakhs rupees per annum.
Que. Is Bank probationary officers a good job for girls?
Ans.
Bank jobs are the most popular among female employees. It gives a decent salary, best leave opportunities, specified hours of service, prestige and much more. However, with recent government-led transfer policy changes, it is also easier for a woman to move closer to her family whenever they need to.
Que. Is bank po job stressful?
Ans.
If someone can survive the occasional challenging times then becoming a Bank PO is one of India's best opportunities in the public sector. Trying to deal with these requirements can often be challenging, but stress is not impossible to manage, specifically for somebody with the talent to clear the selection process in four phases.
Que. What does an Investment Banker do?
Ans.
An investment banker is a professional who provides support to companies, organisations and clients to manage and grow their financial assets. He or she makes effective decisions concerning with investment of assets to increase the value of investments. Investment bankers possess proficiency in trading activities such as purchasing stock or securities.
Que. What is the duration of bank PO training period?
Ans.
The duration of the bank PO training period may vary depending on the organisation. Typically, it is 2 years of training period or probation period.
Que. What is the career growth of bank officer?
Ans.
Once you clear the Bank PO exam, you get numerous opportunities for career growth in the banking sector. A bank PO is promoted to an Assistant Bank Manager's post. Further, he or she gets promoted after acquiring experience and qualifying the further exam to the role of Branch Bank Manager. Similarly, a Branch Bank Manager gets promoted to the role of Chief Bank Manager. A Chief Bank Manager gets promoted to the role of Assistant General Bank Manager. An Assistant General Bank Manager gets promoted to the role of Chief General Manager. The senior-most position in the banking sector is General Bank Manager.
You might also be interested in
Questions related to Bank Probationary Officer (PO)
Showing 2 out of 2 Questions
293 Views
how much usually a bank po is paid
Hello,
The basic salary of a bank PO is Rs 23700/- ( Increment in 4 stages- Salary after 1st Increment- Rs. 30560/- Salary after 2nd Increment-Rs. 32850/- Salary after 3rd Increment- Rs. 42020/- . In case of SBI Bank PO the salary is approximately, a total of Rs 40000 to 42000 salary is the monthly in-hand .
197 Views
what is a bank po?Is it a good job?
Hello Dear,
The bank probationary officer (PO) is considered as a lucrative career option and a white collar job. Every year lacs of aspirants contest for PO exams. The job offers a high career growth and prospects for a bright future in banking. When a candidate is selected for the post of Probationary Officer (PO) in a bank, he/she is offered the post of Assistant Manager (AM) after the probation period of a PO is complete. The probation period continues for 2 years after which the designation of AM or DM is offered to the PO.
Hope it helps!
Good Luck
The question have been saved in answer later, you can access it from your profile anytime.
Access now
Report Question
Select your reason of reporting